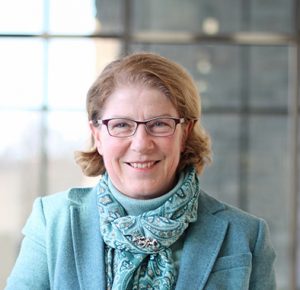 The Association of American Veterinary Medical Colleges (AAVMC) named Jennifer Hodgson, BVSC, DIP VET PATH, Ph.D., DACVIM, from the Virginia-Maryland College of Veterinary Medicine (VMCVM) as the recipient of the 2017 AAVMC Distinguished Teacher Award, presented by Zoetis.
The award, considered one of the most prestigious teaching awards in international academic veterinary medicine, recognizes excellence in professional veterinary medical education and is presented to an educator whose sustained record of teaching excellence and ability, dedication, character, and leadership has contributed significantly to the advancement of the profession.
Dr. Hodgson is associate dean for professional programs, where she is responsible for all academic and student affairs relating to Virginia-Maryland's DVM program. She is also a professor of population health sciences who teaches bacteriology and mycology in the DVM curriculum.
"Dr. Hodgson represents the very best of what thousands of outstanding educators and researchers bring to their work every day in our member institutions," said AAVMC CEO Andrew T. Maccabe, DVM, JD, MPH. "We're pleased to be able to recognize her outstanding achievements and contributions through our awards program and look forward to honoring her publicly during our 2018 annual conference."
Hodgson is active in the North American Veterinary Educational Consortium and on AAVMC committees, including leadership of the Academic Affairs Committee and the working group for competency-based education.
The award will be officially presented during the AAVMC's 2018 Annual Conference and Assembly, March 2-4.