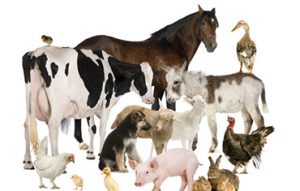 The American College of Veterinary Internal Medicine (ACVIM) Foundation, as part of its planned dissolution, has selected Morris Animal Foundation (MAF) to receive its remaining funds to invest in animal health research.
"We believe that partnering with Morris Animal Foundation is the best way to see execution on the ACVIM Foundation's mission," said Linda Fineman, DVM, DACVIM, president of the ACVIM Foundation. "Through a named fund at Morris Animal Foundation, we will continue to improve the health of animals worldwide."
The ACVIM board of regents previously voted to dissolve the ACVIM Foundation on a recommendation from the foundation's board of directors. A transition task force was created to oversee distribution of remaining funds.
Morris Animal Foundation has established the ACVIM Fund, while the ACVIM plans to support MAF by sharing MAF research findings with veterinary audiences.
"We look forward to working collaboratively with ACVIM to use these funds in a manner that will best advance veterinary medicine and improve animal health and well-being," said John Reddington, DVM, Ph.D., president and CEO of MAF.
The ACVIM Foundation has distributed remaining funds totaling nearly $424,000 to MAF. Grants awarded with these funds will recognize the contribution of ACVIM members and ACVIM Foundation donors. Members of the ACVIM who wish to continue to make gifts to support animal health research while recognizing their ACVIM affiliation can donate to the ACVIM Fund at MAF.