By Veterinary Practice News Editors
The AKC Canine Health Foundation (CHF),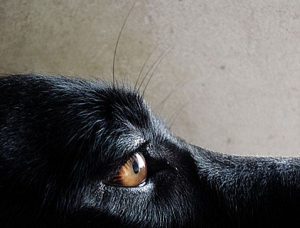 which has funded more than $2 million for canine epilepsy research, launched an initiative in 2017 to further understand the most common neurological disorder that affects pure- and mixed-breed dogs.
Improved treatments are urgently needed, especially for dogs with drug-resistant epilepsy or where side effects of currently available drugs are not tolerated, according to the organization.
To that, the CHF has announced the beginning a major clinical trial to study the use of cannabidiol to treat drug resistant epilepsy in dogs. Stephanie McGrath, MS, DVM, DACVIM (Neurology), at Colorado State University's College of Veterinary Medicine and Biomedical Sciences, will lead "Efficacy of Cannabidiol (CBD) for the Treatment of Canine Epilepsy."
According to Dr. McGrath, up to 30 percent of dogs receiving standard anti-epileptic therapy remain uncontrolled for their seizures, and the side effects of the antiepileptic drugs are often unacceptable. CBD, a nonpsychotropic component of the Cannabis sativa plant, has been shown to have anticonvulsant properties; this randomized, double-blinded, placebo-controlled, crossover clinical trial study will be utilized to prove its effectiveness, she stated.
"The timeliness and importance of research into the role of cannabis in veterinary medicine cannot be emphasized enough," said McGrath. "With the changing public perception of cannabis, it is time that we put science behind the stories and claims. We need to know if this drug is safe and if it works. If CBD is effective for treating epilepsy, it has the potential to save the lives of dogs around the world."
"This study has the potential to provide a much-needed new tool for veterinarians to treat dogs with epilepsy," said Mary Smith, BVM&S, Ph.D., DACVIM, a member of the CHF board of directors and the chairman of CHF's Scientific Review Committee. "A study of this scope is required to prove the efficacy of this plant-based therapy for dogs, and CHF is proud to take the lead on this research effort."
In other ongoing CHF-funded epilepsy research, several research outcomes and publications this year by the team of Hannes Lohi, Ph.D., have identified genes that play a role in canine, and potentially, human epilepsy, and also resulted in a genetic test for canine myoclonic epilepsy (Myoclonic epilepsy: "Generalized myoclonic epilepsy with photosensitivity in juvenile dogs caused by a defective DIRAS family GTPase 1" (2017), Proceedings of the National Academy of Sciences); ADAM23: "ADAM23 is a common risk gene for canine idiopathic epilepsy" (2017), BMC genetics).
During 2017, the American Kennel Club is matching all donations up to $250,000 through the CHF Epilepsy Initiative. Visit the donation page to make a contribution to this important work for all dogs.