American Humane has announced the winners of the 2018 American Humane Hero Veterinarian, Veterinary Nurse, and Dog awards.
2018 American Humane Hero Veterinarian Award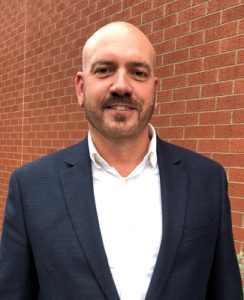 Throughout his career, David Chico, VMD, MPH, of Albany, N.Y., has been committed to the betterment of the health and well-being of animals, fostering the important human-animal bond. Ten years ago, Dr. Chico created a free quarterly pet wellness clinic in partnership with Pets Are Wonderful Support (PAWS) to provide veterinary care to low-income, HIV-positive pet owners. As part of his continued support, he answers emergency calls at all hours and makes house calls for those too ill to visit the clinic. He volunteers with Animals Lebanon in Beirut, providing lifesaving care to severely abused and neglected animals; works tirelessly on animal cruelty cases in the U.S. as well, assisting with several large dog-fighting and neglect cases; and improves the lives of all those he touches, human and animal alike.
2018 American Humane Hero Veterinary Nurse Award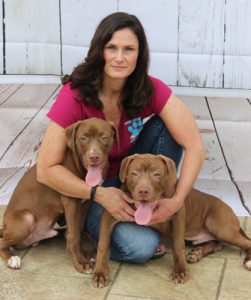 Tammy Boland of Oceanport, N.J., has gone above and beyond her call of duty to save hundreds of dogs over the last 11 years through her nonprofit Pick Your Paw Animal Rescue. Boland networks with some of the busiest shelters in New Jersey, New York, and Pennsylvania, where she pulls the most at-risk dogs: seniors, those with medical needs, and pit bulls. Through her work, she has created a safe haven for dogs that have been neglected, abused, or left behind, teaching them how to trust again after physical and emotional pain. Recently, she saved the "5 Minions"—pit bulls rescued from fighting—to see them play on the grass for the first time in their lives. In addition to her rescue and rehabilitation efforts, Boland has worked as a veterinary nurse at an animal hospital for nearly two decades. Her guidance and lifesaving work is inspiring and shaping the next generation of animal lovers and advocates.
"Veterinary professionals are the unsung heroes keeping our beloved pets happy and healthy behind-the-scenes," said J. Michael McFarland, DVM, DABVP, executive director, Zoetis Petcare Marketing. Zoetis is a sponsor of the Hero Veterinarian and Veterinary Nurse Awards. "Both Dr. Chico and Tammy have raised the bar with their tireless, inspiring service and compassionate care for animals."
Visit herovetawards.org for more information.
Military and Law Enforcement/Arson Dog categories
Since 2016, Zoetis Petcare's K-9 Courage Program has been the corporate sponsor of two Hero Dog categories: Law Enforcement/Arson Dogs and Military Dogs.
Sgt. Fieldy, representing the Military Dog category, is an 11-year-old black Labrador retriever who spent his career working for the U.S. Marine Corps as part of a specialized unit formed to combat the No. 1 threat in Afghanistan: improvised explosive devices (IED). During his four tours of duty, Sgt. Fieldy worked tirelessly to detect explosives and found several IEDs and their components, which helped save countless lives. Since retiring from active duty in 2014, Sgt. Fieldy has been recognized for his bravery and courageous sacrifice multiple times, including being awarded the K-9 Medal of Courage on Capitol Hill in July 2016.
K-9 Flash, representing the Law Enforcement/Arson Dog category, is a 14-year-old German shepherd mix who served as the first narcotics K-9 on patrol within the Yakima, Wash., police department. A shelter rescue, she assisted two DEA narcotics task force teams, a regional SWAT team, and the patrol division throughout her career. K-9 Flash had more than 3,000 deployments with over 2,200 narcotics-related finds and seizures before her retirement in 2013. In 2016, K-9 Flash was the sole inspiration for the start of Project K-9 Hero, which provides heroes like her with medical assistance, food, and end-of-duty services. She now has her own children's book and travels the nation visiting schools and inspiring children to become a police or military K-9 handler. Learn more about Sgt. Fieldy, K-9 Flash, and the other finalists at herodogawards.org.
The K-9 Courage Program is a charitable healthcare donation program that provides financial and in-kind product donations that support the healthcare of retired police and military K-9s as well as service dogs currently in action. The K-9 Courage Program provides the owner of each dog with $300 annually on a debit card that can be applied toward any veterinary expense ranging from wellness visits and vaccines to prescription medications and treats. Visit k-9courage.com.
The Hallmark Channel will air a special broadcast to honor all of the Hero Awards finalists on Wednesday, Oct. 24 at 8 p.m. ET/PT.