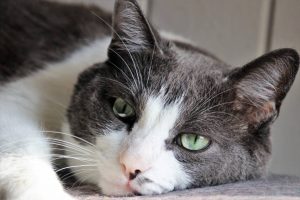 American Humane's rescue team and animal emergency vehicle will be deployed to aid animals at the Butte County Fairgrounds in Gridley, Calif., displaced by the deadly wildfires.
"This is a life-threatening disaster for both people and animals, and the danger is not over," said Robin Ganzert, PhD, chief executive officer and president of American Humane.
"Pets are part of our families and American Humane is on the scene to help keep these families safe and healthy together. We are grateful to those generous people who are sending in donations to help us help our best friends in their worst times, and to those who made it possible to have vitally necessary lifesaving equipment and supplies at the ready."
The American Humane team will be assisting the Red Cross with a colocation shelter for displaced families and their animals. The Red Cross will set up sheltering accommodations and services for the human shelter, and American Humane will set up sheltering accommodations for nearly 100 animals.
American Humane will provide assistance to owners to help care for pets of Red Cross clients who come into the human shelter and maintain the animal shelter side of the operation.