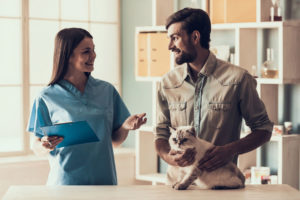 The American Pet Products Association (APPA) says veterinary care remains the second highest source of spending in the pet care community.
According to the association's annual industry-wide spending figures, money spent on veterinary care totaled $18.11 billion, surpassing growth in any other category at a rate of 6.1 percent. Figures in 2019 are expected to reach $18.98 billion, an increase of 4.8 percent over last year's figures.
The APPA says the frequency of veterinary visits has likely increased due to lower prices, making pet care more available to a broader customer base.
"Millennials continue to be the largest pet-owning demographic and this shows in the data," says APPA president and CEO, Bob Vetere. "We know this generation is willing to pay more for quality services to improve the health and well-being of their pets. Today more than ever, pet owners view their pets as irreplaceable members of their families and lives, and it's thanks to this that we continue to see such incredible growth within the pet care community."