Suggested Veterinary Products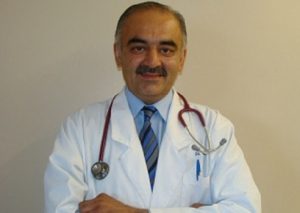 Animal cruelty charges have been dropped against Dr. Mahavir Rekhi, the veterinarian of Skyway Animal Hospital in St. Catharines, Ontario, Canada, who made national headlines for animal abuse and was charged with 16 counts of animal cruelty.
Dr. Rekhi faced eight counts of causing unnecessary pain or suffering to an animal and eight counts of failing to provide suitable and adequate care for an animal.
Rekhi was charged by the Ontario Society for the Prevention of Cruelty to Animals (OSPCA) after a group of his former employees approached CTV News Toronto in 2016 with video showing Rekhi choking and hitting animals in his care.
The charges were dropped by the state because the OSPCA investigation proceeded without first obtaining a formal complaint.
Canada's Crown said that Rekhi already was disciplined from the College of Veterinarians of Ontario; college found him guilty of professional misconduct and suspended him for 10 months.
He returned to work at the clinic in February after submitting to retraining and unannounced inspections. Rekhi continues to practice at Skyway Animal Hospital.
In videos provided to CTV News Toronto, Rekhi can be seen hitting a dog over its snout with nail clippers while being restrained. In another, he is seen swinging a sedated cat around by its tail and slamming it up against the side of a counter top.