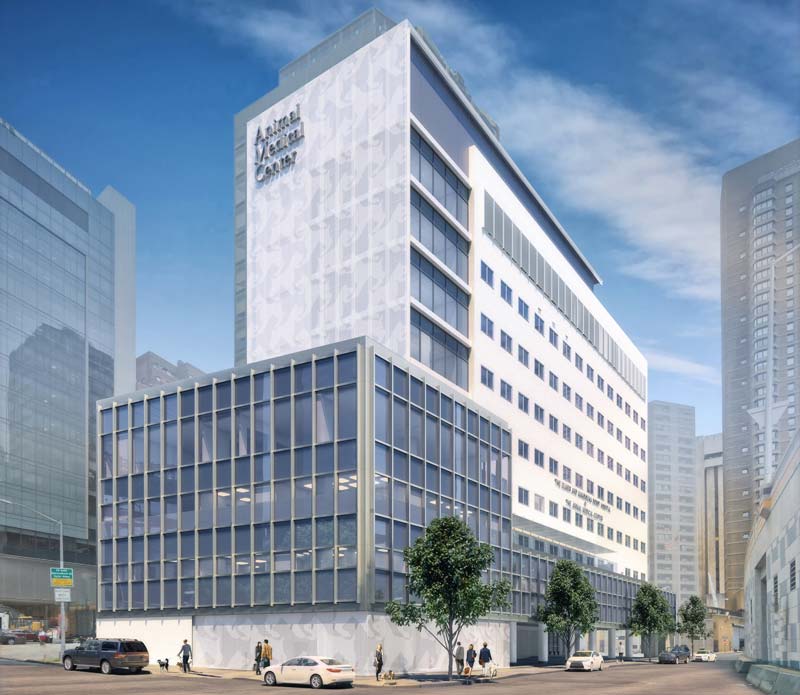 The Animal Medical Center (AMC) has launched the public phase of Gift of Love, a $70-million capital campaign to raise funds for the facility's renovation and expansion.
Based in New York, the nonprofit animal hospital is looking to renovate 2,415 m2 (26,000 sf) of existing clinical space, as well as expand the facility by more than 1,022 m2 (11,000 sf). The improvements will allow AMC to meet the increased demand for patient care, enhance its postgraduate veterinary education program, and strengthen its research facilities.
So far, AMC's efforts have raised more than 60 percent—$43 million—of its goal from 50 leadership donors.
"The Gift of Love committee has done an enormous amount of work to create the foundation for a successful campaign, both in terms of planning and fundraising," says board of trustees' chair, Robert Liberman. "We are deeply grateful to our donors for their unwavering commitment to AMC."
AMC's 109 veterinarians provide collaborative care across 17 specialties. In 2018, more than 54,000 animals were treated at the facility.