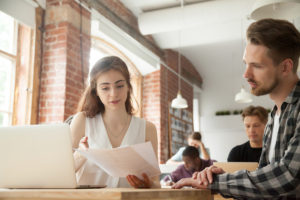 The IDEA Competition, a yearlong contest for entrepreneurial veterinary students, is now accepting applications.
The grand prize winner of the competition will be awarded $10,000, second place will receive $5,000, and third place gets $2,500.
"Our mission is to have the largest positive impact on improving the delivery of veterinary health care by building the capacity for entrepreneurship and innovation from within the profession," says VEA director, Robert Trimble, DVM. "Students are incredibly creative and often have transformative ideas about the future of veterinary medicine. Yet, many lack the confidence, resources, education, and mentorship that is needed to turn those ideas into reality.
"The VEA provides students with these resources; our work with VetPrep and the IDEA competition reflects our efforts to achieve this mission. It's an opportunity to provide the type of guidance I wish was available when I was a student."
The competition is hosted by the Veterinary Entrepreneurship Academy (VEA) in collaboration with VetPrep and in partnership with Merck Animal Health and the Student American Veterinary Medical Association (SAVMA). Finals are broadcasted live at the SAVMA Symposium in March 2020, which will be held at Cornell University.
During season three, more than 43 teams from North America, the U.K., and New Zealand entered the contest. The semifinalists then worked alongside Aaron Massecar, PhD, assistant director of Colorado State University's Translational Medicine Institute, to begin the entrepreneurial stages.
The 2018 $10,000 grand prize was awarded to Texas A&M's Brianna Boyle and Stephanie Young for SkyPaws, a wireless pet monitoring device.
Veterinary students have until July 15 to apply to season four of the IDEA Competition.