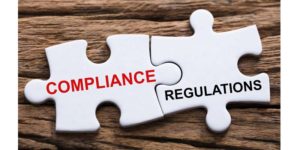 Veterinary practices will soon be expected to comply with new regulations for the safety of health-care workers handling hazardous drugs (HDs), exposure to which can be harmful to veterinarians and veterinary technicians.
Exposure can happen during the compounding or administration process or via drug waste in the workplace. The National Institute for Occupational Safety and Health (NIOSH) has shown that exposure to HDs can produce negative health outcomes, including the following:
nausea;
vomiting;
diarrhea;
coughing;
facial flushing;
hair thinning;
hair loss;
dermatitis;
skin and eye irritation;
irritation of mucous membranes;
menstrual cycle disruption;
fetal loss;
some forms of cancer.
Currently, the American College of Veterinary Internal Medicine (ACVIM) reports only 19 percent of veterinary hospitals meet these new safety standards outlined in the United States Pharmacopeia's (USP's) Chapter 800 (USP 800). This means that in their day-to-day work, the majority of these professionals are potentially exposed to hazardous drugs, usually in the form of chemotherapy drugs (e.g. bortezomib and cisplatin), as well as other drugs with cytotoxic effects.
Current safety guidelines
Clearly defined safety regulations for the veterinary industry are being developed by NIOSH. However, the guidelines put forth in USP 800 will be the standard for veterinary health-care workers who handle HDs.* The chapter requires HDs be compounded in clean rooms designed to maintain extremely low levels of particulates. Additionally, health-care workers are instructed to wear personal protective equipment (PPE), such as gowns, gloves, and face masks, when handling them.
A further recommendation of USP 800 is the implementation of closed system transfer devices (CSTDs), which mechanically stop the transfer of environmental contaminants into a system and the escape of hazardous drug or vapor concentrations outside the system. Despite growing adoption rates driven by stricter USP requirements and greater awareness of hazardous drug risks, many veterinary facilities that have staff regularly handling HDs have not yet adopted these safety devices. When implemented and depending on quality, CSTDs can significantly increase the sterility of an environment for both the compounding and administration of HDs.
Weighing the costs
Meeting USP 800 guidelines is by no means an easy or simple task for clinics to complete. There is the necessary research that goes into each decision, and with safety products available from different suppliers, it can be difficult to tell which one is best suited to a clinic's specific needs in terms of safety and cost.
For example, there are a number of CSTDs on the market that range in approach and quality. Some are mechanically closed to contain all the hazards within the system, while others use an activated carbon filter to sterilize the air being released. Each has their pros and cons regarding cost, safety, and effectiveness.
For instance, the safest devices according to several comparative studies, including a test performed using the originally proposed NIOSH testing protocol from 2015, have found mechanically closed systems provide a greater level of protection. Among mechanically closed CSTDs, decision-makers should check whether a system is leak-proof (preventing leaks at connection points), airtight to prevent escape of aerosols, and whether all routes of exposure are sealed, including the syringe and plunger rod. Quality CSTDs also prevent microbial ingress, protecting the integrity of the drug and preventing microorganisms from contaminating doses, which could lead to patient harm or infection.
Even if a company claims its product has these features, it is still important to select a CSTD that has been clinically validated by external organizations to determine the effectiveness of the device. With all this information, decision-makers can determine which device makes the most sense to achieve USP 800 compliance, provide safety, and fit their budget.
Balancing the costs
While practice managers and owners strive to provide the safest environment for staff members, financial restraints are a consideration. Instead of buying the safest equipment, they opt for what they can afford. This is a tough juggling act, but there are few jobs in which the impact on the workers can be so detrimental.
There are no quick fixes or magical remedies to this conundrum, but it is worth noting that spending a little extra in the short term can save a practice substantial sums in the long term. In this respect, the adage, "You get what you pay for," is true. For example, buying lower cost CSTDs may save money now, but ultimately, they may not get the job done with respect to safety. This, in turn, can lead to cost of care for impacted workers.
By analyzing product costs over time, practice managers and owners can plan ahead to purchase new safety equipment. For CSTDs, which provide a crucial layer of safety to veterinary oncology professionals, it may be necessary to fold the cost of the device into the price of treatment.
The bottom line
Introducing any new technology or safety devices into veterinary practice is a challenge. Questions of cost, quality, employee adoption and training, and managing transition processes all come to mind. However, when a clinic plans ahead, researches various options, and finds sustainable financial models to implement the best safety tools available, veterinary staff feel a greater sense of confidence in their institutions, can benefit from enhanced levels of occupational safety, and, ultimately, provide better care to their animal patients.
*According to American Veterinary Medical Association (AVMA), appeals to USP 795 and 797 (both of which refer to compounding) are ongoing. This may delay implementation of USP 800, which should have gone into effect Dec. 1. The standard remains "informational only" at this point.
Ronak Kadakia is director of marketing and business development for Equashield, which provides closed system transfer devices (CSTDs) for the safe compounding and administration of hazardous drugs in oncology settings.