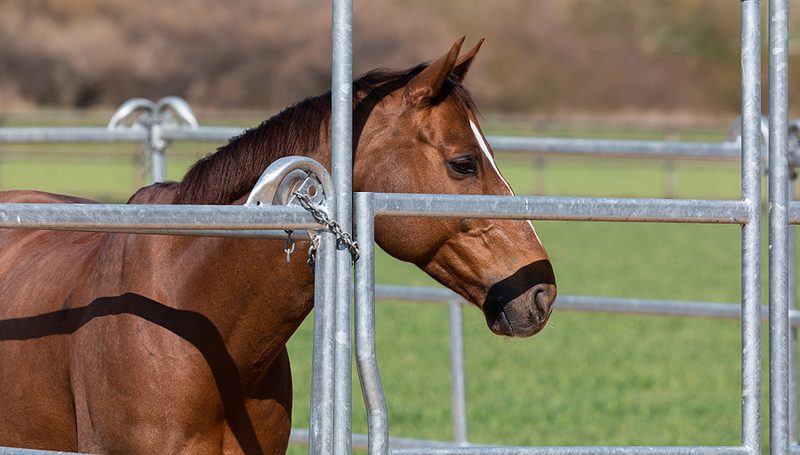 An illicit eight-year, million-dollar equine drug operation that endangered the lives of countless horses has ended in an arrest in the Empire State.
Federal courts have apprehended and arraigned Gregory Settino, the production supervisor of manufacturing for New York's Luitpold Pharmaceuticals (now American Regent) on charges of theft of medical products and making a false statement to a federal agent.
Between 2012 and January 2020, it is alleged Settino stole thousands of bottles, valued at more than a million dollars, of Adequan, a proprietary injectable drug manufactured by Luitpold/American Regent, which he then sold to horse trainers and veterinarians at New York racetracks for more than $600,000.
The medication, which is administered to horses with degenerative joint disease, was not maintained, stored, or transported in accordance with proper procedures for ensuring its safety, effectiveness, and efficacy, the indictment alleges. Further, it is alleged the drugs were handled in violation of the Food and Drug Administration (FDA) regulated supply chain, with Settino accused of occasionally transporting them in shoeboxes stored in his car.
"The safety and effectiveness of veterinary drugs play a key role in maintaining the health of animals," says Jeffrey Ebersole, a special agent-in-charge with the FDA Office of Criminal Investigations (FDA-OCI) New York field office. "When these drugs leave the legitimate supply chain, they can lose their effectiveness or become unsafe."
Additionally, Settino is accused of making a false statement to a federal agent due to an interview on Jan. 23 when he allegedly stated he had stolen fewer than 100 bottles of the drug.
"As alleged, Settino abused his supervisory position at a pharmaceuticals company to steal large quantities of equine drugs in order to enrich himself and without regard for how his sale of the medical products could potentially endanger the health of horses," says Seth D. DuCharme, the acting United States Attorney for the Eastern District of New York. "The defendant then allegedly compounded his criminal conduct by lying to an FDA special agent to minimize the scope of his thefts."
"We are aware the FDA and U.S. Department of Justice (DOJ) are conducting a criminal investigation of a former employee who worked out of our Shirley, N.Y., manufacturing facility, and that employee has been indicted," American Regent said in a statement to Veterinary Practice News. "It is our understanding this former employee is accused of criminal activity in connection with the diversion of our Adequan product. American Regent is not a target of the investigation.
"American Regent is taking this matter very seriously, and we are cooperating fully with the investigation and will continue to do so as the case continues. The trust of our customers is of utmost importance to us, and American Regent will do all that is needed to thoroughly address any concerns."
The accused has been released on a $250,000 bond. If convicted, he faces up to 25 years in prison.