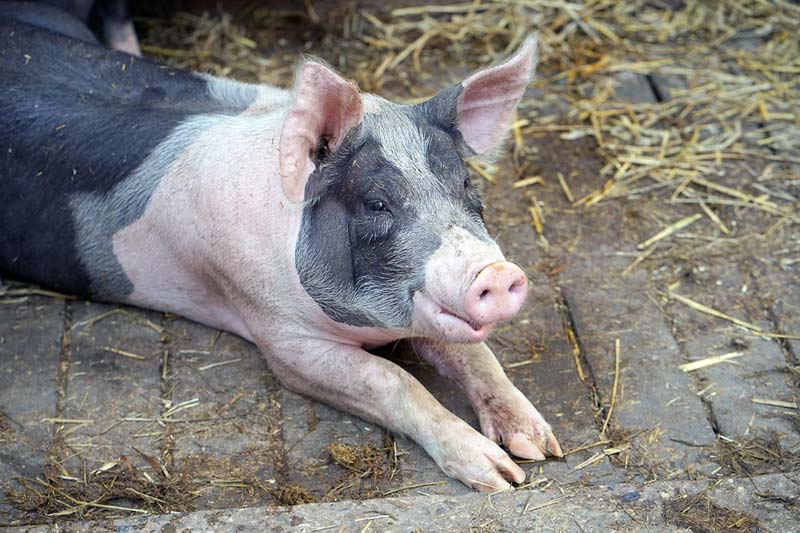 The Department of Homeland Security (DHS) Science and Technology Directorate (S&T) and the National Pork Board have teamed up to curb the spread of a virus that is killing countless pigs around the world.
The groups are working collaboratively in assessing potential methods to disinfect and decontaminate surfaces from African Swine Fever (ASF) virus. The highly contagious disease currently has no treatment or vaccine, and has caused the deaths of hundreds of thousands of wild and domestic pigs across Europe, China, and Southeast Asia.
"This important work with the National Pork Board will enhance our resilience against the threat of ASF virus," says Larry Barrett, DVM, S&T PIADC laboratory director.
As a proactive measure to address the spread of the virus around the world, scientists at S&T's Plum Island Animal Disease Center (PIADC) are evaluating commercial disinfectants and methods to decontaminate porous and nonporous surfaces typically associated with swine production facilities.
"An outbreak of ASF—and a failure to plan for or manage its spread—would eliminate the domestic pork export market," says S&T PIADC science director, John Neilan, PhD.
"At PIADC, we have established an interagency ASF Task Force with DHS S&T, USDA [United States Department of Agriculture] Agricultural Research Service, and USDA Animal and Plant Health Inspection Service, to develop vaccines, improved diagnostic tests, and disinfectant testing for this emerging disease threat."
Tests will be conducted through a funded cooperative research and development agreement (CRADA) between S&T PIADC and the National Pork Board, which is funded by pork producers and sponsored by the USDA.
The U.S. is the largest pork exporter in the world, S&T says. Domestically, more than 115 million hogs, valued at $24 billion, go to market each year.
"America's pig farmers continue to invest in seeking ways to keep ASF and other foreign animal diseases out of this country by partnering with groups such as those at Plum Island," says Dave Pyburn, senior vice president of science and technology at the National Pork Board. "We're committed to doing what's needed to keep our nation's pig herd protected and our industry safe from this global threat."