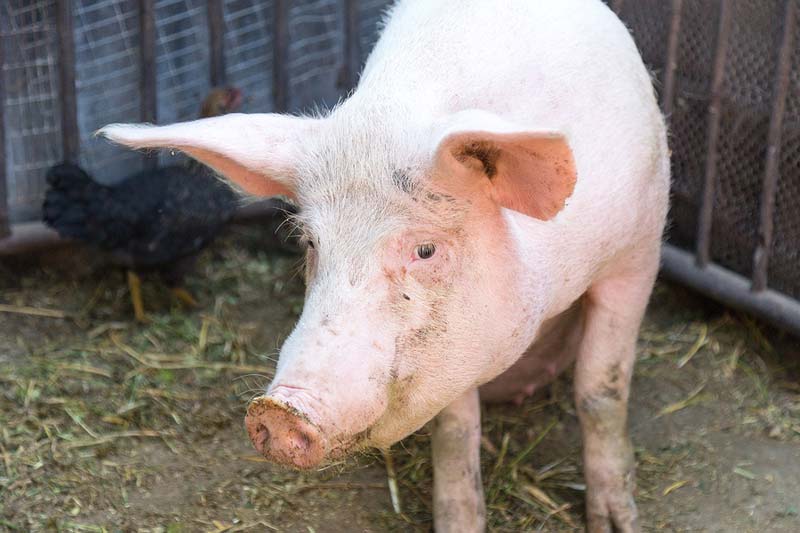 Researchers in Europe have identified two disinfectants they say are highly effective against African swine fever (ASF).
The products, Virox Technologies' Intervention and Prevail, underwent efficacy testing conducted by the European Reference Laboratory for ASF in Madrid.
To simulate farming conditions, the trial was conducted at 20 C (68 F) and included the presence of high-level soiling and hard water. The tests were performed in accordance with the European Standard EN 14675–Chemical disinfectants and antiseptics test method, a protocol specific for testing the virucidal efficacy of chemical disinfectants for use in the veterinary field.
Both achieved complete inactivation of the ASF virus (>5.5 log of virus titer) at the respective recommended dilution rates of 1:64 and 1:40 with a five minutes contact time, Virox says.
"We were confident both Intervention and Prevail would be effective against ASF, but having direct confirmation gives us and our customers reassurance," says José A. Ramirez, MS, PhD, the company's executive vice president and lead science advisor.
ASF is a highly contagious viral disease that currently has no treatment or vaccine, and has caused the deaths of hundreds of thousands of wild and domestic pigs across Europe, China, and Southeast Asia, Virox says.
Further, efforts to control the disease have resulted in the culling of millions of of animals in China.
The company hopes this finding will serve as an effective solution against the disease and prevent an outbreak in North America.
"Until now, the veterinary community has relied on generic chemicals utilized under unrealistic conditions of concentration and contact time for environmental decontamination from ASF," Dr. Ramirez says. "Even the small number of formulated products that have demonstrated efficacy against the virus through direct data are difficult to handle and suffer from less than ideal occupational safety and environmental profiles."