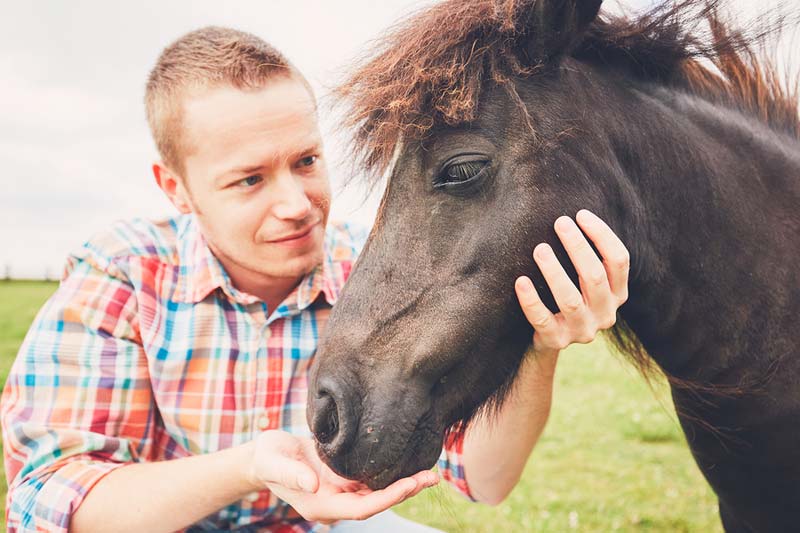 A new public policy is calling on homeowners associations (HOAs) across the U.S. to reevaluate rules pertaining to assistance animals.
Adopted by nonprofit group Community Associations Institute (CAI), the policy, Assistance Animals and Pets in Community Associations, aims to harmonize the rights of individuals in need of service animals with those of HOAs (also referred to as "community associations" or "housing cooperatives").
"With more than 73 million Americans living in community associations, it is important for residents and the board members who govern these communities to recognize the difference between a service animal and an emotional support animal," says Dawn M. Bauman, CAE, CAI's senior vice president of government and public affairs. "As condominiums and HOAs nationwide continue to see an increase in accommodation requests for assistance animals, community associations, their residents, and individuals with disabilities need to be protected."
According to CAI, HOAs are required by the federal Fair Housing Act to make "reasonable accommodations" for people with disabilities who request an assistance animal. These can be any species, so long as they provide emotional or physical benefits to an individual, and require no formal training.
Meanwhile, the Americans with Disabilities Act (ADA) applies to community associations with places of public accommodation (e.g. golf courses, restaurants) and regulates service animals. These refer exclusively to dogs or miniature horses that have been specifically trained to work and/or perform tasks for individuals with disabilities.
The following are CAI's new public policy recommendations:
The group supports the right of community associations to request reliable documentation when a resident's disability is not readily apparent or, in cases where the disability is known but the disability-related need for the assistance animal is not, the association should ask the resident to provide the same reliable documentation.
The group supports clarification of federal law and regulations which further defines a housing provider's ability to request documentation.
The group opposes duplicative legislation at the state level that redefines an association's ability to request documentation already allowed under the Fair Housing Act or legislation inhibiting an association's ability to request this documentation.