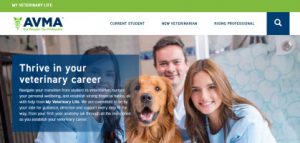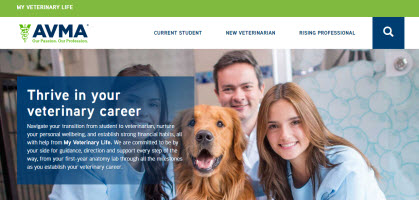 MyVeterinaryLife.com, a new American Veterinary Medical Association (AVMA) website for early-career veterinarians and vet students, answers commonly asked questions about the industry and offers career tips, financial guidance, and ways to deal with work-related stress.
MyVeterinaryLife.com is dedicated to offering a chance for trainees in the field to receive the critical resources veterinary students and young professionals need to support themselves and their well-being as the next generation of veterinarians, according to the AVMA.
Organized based on career stage, the site includes sections for readers in veterinary school, in transition from school to the workforce, or already working as a veterinarian. The platform also provides access to a salary calculator, a student externship locator, and the ProQOL well-being assessment.
Other tools on the site include financial tips for fourth-year veterinary students, a series of webinars exploring different veterinary careers, lessons on financial literacy, and more.