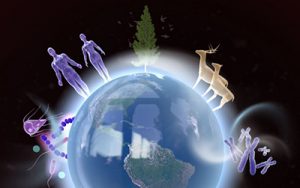 The AVMA Veterinary Career Center will explore One Health and the roles that veterinarians can play in advancing the movement during an upcoming webinar, The Role of Veterinarians in One Health.
Jonna Mazet, DVM, MPVM, Ph.D., professor and executive director of the One Health Institute at the UC Davis School of Veterinary Medicine, will discuss the ways in which veterinarians influence, and are influenced by, the One Health approach.
The free webinar is scheduled for 12 p.m. Central, June 5.
What the webinar covers
Application of the One Health approach to global problem solving
How veterinarians are involved in—and in many cases, leading—the One Health movement
Career opportunities related to One Health
Veterinarians who attend the live webinar will be eligible to receive one hour of CE. The webinar also will be recorded for on-demand viewing, but CE credit will be available only for live attendees. Space is limited.
Dr. Mazet is a leader in international research programs, most notably in studying disease transmission among wildlife, domestic animals and people, and the ecological drivers of disease emergence, according to the AVMA. She was elected to the U.S. National Academy of Medicine in 2013, serves on the National Academies' Forum on Microbial Threats, and chairs the organization's One Health Work Group. She also is global director of PREDICT, a viral emergence early warning project that is part of the U.S. Agency for International Development's Emerging Pandemic Threats Program.
Learn more and register to attend The Role of Veterinarians in One Health.