Suggested Veterinary Products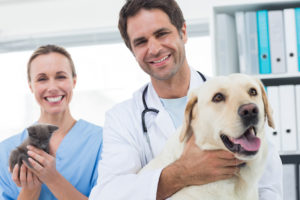 Veterinarians and clinic staff are now able to improve their knowledge of and skills in well-being, thanks to a new certificate program offered by the American Veterinary Medical Association (AVMA).
The Workplace Wellbeing certificate program was created with the help of an educational grant from Merck Animal Health. The program will be taught by experts from the veterinary community. According to the AVMA, the purpose of the certificate is to provide resources for problem solving to create a work culture focused on well-being.
Those who participate will be eligible to receive up to four continuing education (CE) credit hours. The courses can be taken individually and do not have to be done as part of the program. To receive the certificate there are five units one must complete:
Creating a culture of wellbeing
How to request, receive, and give feedback effectively
Transforming conflict
Question, Persuade, and Refer (QPR) assessment
Diversity and inclusion