Suggested Veterinary Products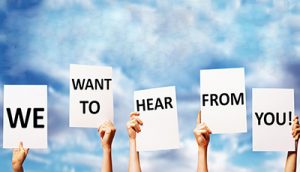 The American Veterinary Medical Association (AVMA) is seeking member input regarding license portability, student debt, and globalization.
Should veterinarians be allowed greater licensure portability to provide our critical services? What can the association do to address veterinary student debt? What role should the the association play internationally?
The AVMA House of Delegates (HOD) is preparing to debate these topics at the upcoming Veterinary Information Forum (VIF) in Denver on July 12.
Members should have recently received an email from their delegate asking for commentary on three topics:
License portability: What is the need and what are the possible avenues for veterinarians to move across jurisdictions for temporary relief and disaster response?
Student debt: Think outside the box. What hasn't been tried?
Globalization: What role should the organization play internationally in our global society.
The complete list of VIF topics, as well as resolutions and bylaws amendments that will be considered by the HOD, are available on the AVMA website.
The association encourages all members to contact their delegate prior to the July meeting. Find delegates here, or respond to the email solicitation sent by your delegate.