Suggested Veterinary Products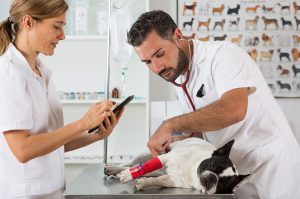 Members of the veterinary community now have the opportunity to voice their opinions on education standards.
The American Veterinary Medical Association (AVMA) council on education (COE) is inviting anyone interested in the future of animal health care to complete a survey reviewing its accreditation regulations.
Every four years, the COE assesses the standards for ease and consistency of interpretation and examines how each one contributes to preparing graduates to work as veterinarians. These assessments are in addition to the council's regular evaluation.
Two surveys are underway to inform the review. A public survey is currently in motion until December 31. To participate, click here. A second version for a statistically representative sample of veterinarians and veterinary students, which looks individually at each component of the standards, is also in place. This survey will close at the end of 2018.
Responses to the surveys will be looked over by the COE's academic affairs committee.