Suggested Veterinary Products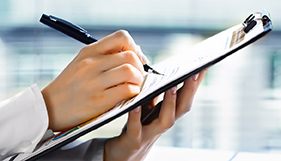 With big-box buyouts of veterinary practices on the rise, it's critical that veterinarians understand how the size of their practice, the ratio of technicians to veterinarians, and different business models, such as partnerships, sole owners, and shareholders, affect their clinics' bottom lines.
That's why the American Veterinary Medical Association announced it is conducting the AVMA 2017 Practice Ownership Survey, which tracks changes within veterinary practices, including the number, size, and types of businesses that comprise the profession, as well as provides critical data to help the association determine the best conditions for maximizing profitability in veterinary practices.
The survey helps the AVMA identify and measure all contributing factors in order to provide its members with practice performance data that will help them make better business decisions, according to the organization. The association said it also uses survey data to advise government agencies on how best to optimize market outcomes for veterinary businesses.
The AVMA wrote in a statement, "If you receive an email asking you to take part in the Practice Ownership Survey, please participate. Your input is vital to our ability to inform the profession about factors associated with high performance in practices. Your responses represent many of your peers as well as yourself."
Survey results will be available in the 2018 edition of the AVMA Report on the Market for Veterinary Services, which is part of the AVMA Veterinary Economic Report Subscription series.