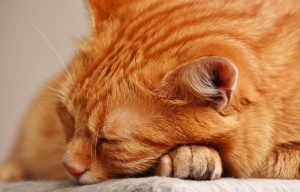 The categorization of some euthanasia techniques and the conditions for their use are two of the proposed changes to American Veterinary Medical Association's (AVMA)'s Guidelines for the Euthanasia of Animals.
Other expected changes are in reference to specific euthanasia methods and physical technique improvements like captive bolt positioning and direction for animals used for the production of food and fiber. Human responses to the euthanasia process also will receive additional attention as part of the update.
The interim update is scheduled to be released in 2019, but an early overview of proposed changes will be presented to attendees at the 2018 Humane Endings Symposium in Rosemont, Ill., Nov. 2 to 4.
Originally published in 1963, the AVMA Guidelines for the Euthanasia of Animals are globally recognized as representing best practices in humanely ending animals' lives when necessary. The guidelines undergo a full update at least every 10 years, but interim updates are provided when any substantive changes in the landscape occur.
Click here to read the 2013 guidelines.