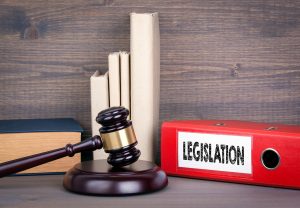 The American Veterinary Medical Association (AVMA) is asking Congress to pass the Prevent All Soring Tactics (PAST) Act, which would help end the cruel and inhumane practice of soring horses.
AVMA says soring continues to be a pervasive issue, especially in Tennessee's walking horse industry, where deliberate pain is inflicted to exaggerate a horse's gait and gain advantage in horse shows.
"From a veterinary viewpoint, it's indisputable that soring causes horses an unacceptable and unnecessary level of pain," said AVMA president John de Jon, DVM. "Unfortunately, soring practitioners have become experts at hiding evidence and even working with horse show inspectors to avoid detection. The PAST Act would provide the U.S. Department of Agriculture (USDA) with the resources and enforcement mechanisms necessary to finally end this cruel and inhumane practice."
Soring methods include the long-term application of harsh chemicals to horses' legs, the grinding of their soles to expose sensitive tissue, the insertion of hard objects such as nails between horses' shoes or pads and their soles, and the use of chains or other "action devices."
Although soring was made illegal in the 1970s, AVMA reports violations often go undetected because trainers and owners are able to exploit loopholes in the law, or form relationships with inspectors who overlook them.
PAST would also ensure inspectors are independent and licensed by the USDA, with preference given to veterinarians.