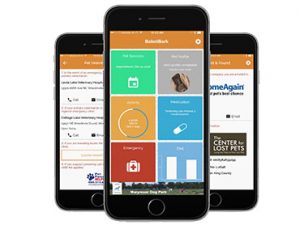 BabelBark pet-related software developer announced the expansion of its mobile app and software platform into English-speaking countries and territories, including Australia, Ireland, New Zealand, and the UK. This expansion outside of the US and Canada will bring the emerging BabelBark platform to millions of pet parents, pet vendors, and veterinarians worldwide.
BabelBark digital platform offers a mobile app that combines 24/7 activity monitoring, connection to primary care and emergency veterinary services, medical records and medication reminders, regional/local service providers, and products to prescriptively and proactively help pet parents monitor and manage their dog's individual needs. The app connects their dog's information and activity with their veterinarian, pet store, walker, pet sitter, boarding kennel, and more within their identified pet care community.
The BabelBark connection is further enhanced when local pet businesses also use the BizBark or BabelVet vendor software platforms, which are designed to complete the BabelBark user experience.
"No matter where the pet parent is located, in the US, UK, or another country, they can easily find pet-related services nearby with the swipe of a finger," said Bill Rebozo, founder, product and market strategist for BabelBark. "In addition, when pet owners travel abroad with their pet, they can rest easier with our new global footprint."
BabelBark's pet care connections
BabelBark helps pet owners manage their dog's records, medications, diet, activity, and more. The app is now available for download in the App Store and Google Play for free.
BizBark customer relationship management platform helps independent pet businesses such as groomers, shelters, walkers, boarders, and other pet care businesses manage and market their products and services. Pet businesses can register and enroll by going to Bizbark.com.
BabelVet integrates with a veterinarian's practice management software, allowing the ability to share a pet's full profile and health care stats, from exercise levels to diet data to medicine dosage to vaccination records. Enroll as a clinic at BabelVet.com.