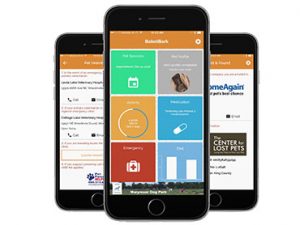 BabelBark Inc., a pet related software developer, has announced the completion of its Series A funding target, reaching a sum of $4.5 million.
Launched in 2016, BabelBark connects pets with pet care businesses (i.e. veterinary practices, trainers, shelters, groomers, walkers, pet sitters, boarding kennels, and more) through a digital platform with a mobile application. It offers activity monitoring as well as connection to primary care and emergency veterinary services, medical records and medication reminders, regional/local pet service providers, and products designed to help pet parents monitor and manage their pet's unique needs.
Since the beginning of 2018 the company has seen a 300 percent growth in the number of dogs connected to the multifaceted platform resulting in additional funding that surpassed the original target of $2.9 million. The surplus will be used toward the company's global expansion as well as more marketing resources and recruiting top talent.
"We are excited for this strong financial support from both of our new and existing investors who share our vision to connect everyone in a pet's life," said Roy Stein, founder and CEO. "We are ahead of our targets in every parameter and this funding expansion will help us reach more than 250,000 pets on the platform in the next six months, allowing BabelBark to become the most connective and comprehensive platform across the pet care community in North America in a year."
The company's BabelVet platform (alongside BabelBark and BabelBiz, for independent pet retailers) integrates with a veterinary practice's management system, allowing the ability to share a pet's full profile and health care stats instantly, whenever needed. Everything from exercise levels to diet data to medicine dosage to vaccination records, all in one easy to access place. It also allows veterinarians to connect directly with their patient's health data to deliver a more complete level of care.
"BabelBark helps veterinarians gain access to innovation and differentiation to ensure independent practices are on the same playing field as large corporate groups," said Bill Rebozo, founder, product and market strategist for BabelBark. "The platform puts the veterinarian back in the center of care and enables the pet parent access to not just information but actionable data from remote monitoring to extended services offered outside of the veterinary practice and between visits.
The company said it will expand its mobile app and software platform to include cat breeds as well as dogs.
"No other solution on the market incorporates this level of connectivity and care" said Rebozo. "Technology is the great equalizer of the future, ensuring pet parents can interact with their chosen veterinarian and local pet care providers in the way they want—with their smartphone and mobile devices. It's a win-win for all."