Suggested Veterinary Products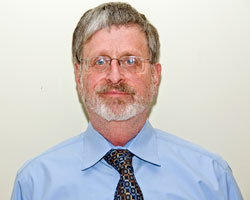 Banfield, The Pet Hospital, of Portland, Ore., has named Jeffrey Klausner, DVM, Dipl. ACVIM,  its vice president of professional relations and government affairs.
Dr. Klausner will build and strengthen relationships with universities and national veterinary organizations, as well as lead Banfield's evidence-based medicine initiative and help demonstrate how the practice's use of this knowledge can serve as a model for the veterinary profession.
Klausner  previously was the president and chief executive officer for The Animal Medical Center in New York City. He is also former dean of the College of Veterinary Medicine at the University of Minnesota.
"As a medical professional and academic leader with more than 25 years'  experience, Dr. Klausner's education and business leadership background will be a valuable asset in Banfield's efforts to advance the quality of medicine throughout the practice and the veterinary profession," said John Payne, chief executive officer of Banfield.