Nectar-feeding bats in North America are looking to grow in numbers, thanks to the We Belong Together campaign, which aims to protect and restore agave landscapes that are a crucial habitat for the mammals.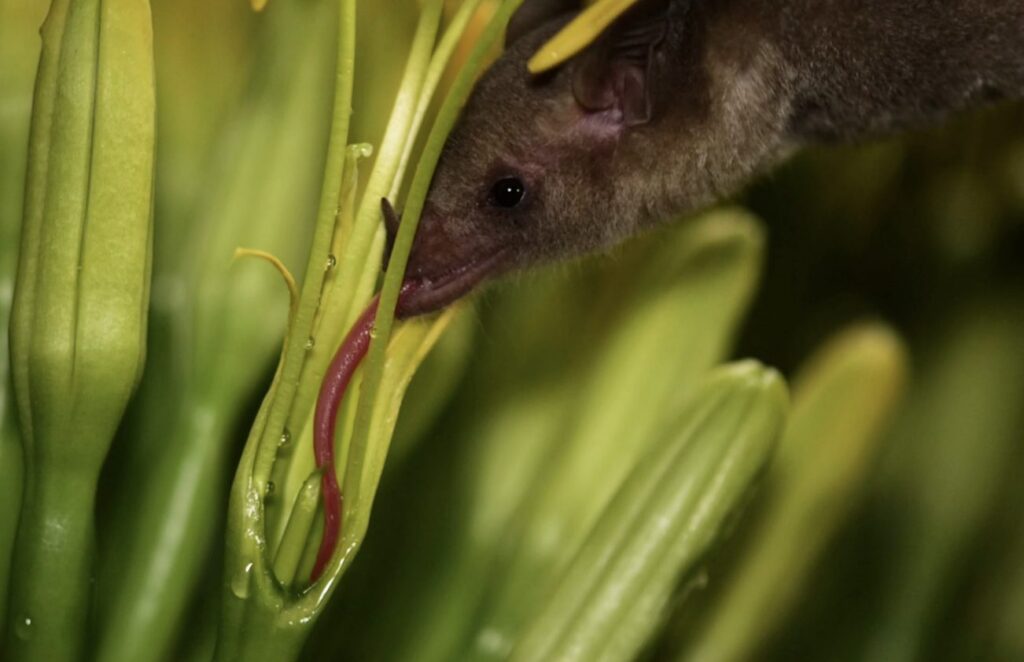 Bat Conservation International (BCI) worked with filmmaker, Chris Gallaway, to create a video series capturing the work of BCI's Agave Restoration Initiative. The videos feature initiative partners planting agaves, collecting seeds, and growing new plants; training farmers and community members in sustainable harvesting and agricultural practices; and working with land use managers to further inform decision-making.
The population of the Mexican long-nosed bat (Leptonycteris nivalis) has decreased by half in the last decade due to habitat loss and roost disturbances, BCI reports.
"Approximately 30 years ago, the Mexican long-nosed bat was listed as Endangered by the Mexican and U.S. governments because bat numbers were dire," says BCI's strategic advisor for endangered species, Ana Ibarra, PhD. "Now we find that 26 historically known roosts for long-nosed bats are alarmingly empty or at risk."
"Bats are very important for ecosystems," adds BCI's agave restoration manager, Kristen Lear, PhD. "These bats that drink nectar from agaves are pollinating agaves. Other bats eat insects; they help control pest populations. Some bats disperse seeds and help regrow places like tropical rainforests."
The campaign also captures stories with BCI scientists and farmers-turned-conservationists, learning how to sustainably harvest agaves for their livelihood, as well as stories of landscape conservationists working in the U.S. Southwest and Mexico to preserve desert and mountain ecosystems.
For more, click here.