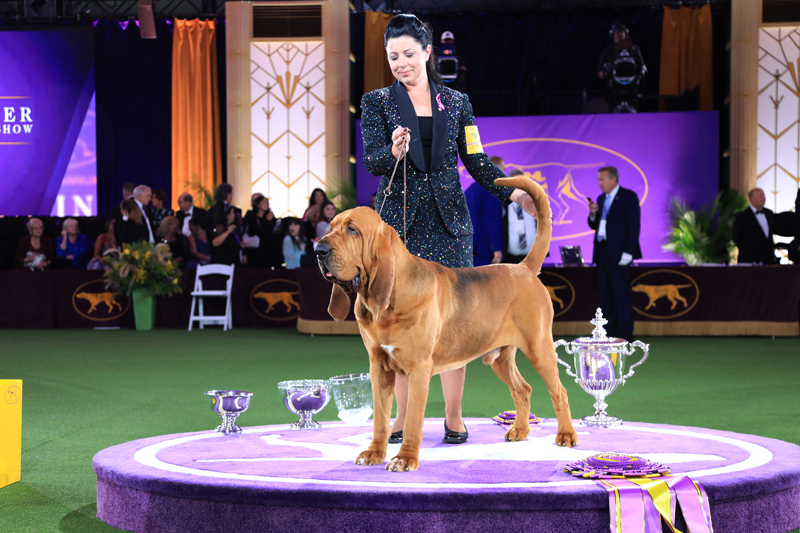 A bloodhound named Trumpet has become the first of his breed to take "Best in Show'" at the Westminster Kennel Club Dog Show.
The four-year-old male from Saint Joseph, Ill., bested a field of 3,000 entered dogs to win the title, earning top spots in his respective "Best in Breed" and "Best in Group" categories.
Winston, a French bulldog, won "Reserve Best in Show." The pooch is coowned by National Football League defensive lineman Morgan Fox, who plays for the Los Angeles Chargers.
Other group winners include:
Toy Group: Hollywood the Maltese
Herding Group: River the German shepherd
Sporting Group: Belle the English setter
Working Group: Striker the Samoyed
Terrier Group: MM the Lakeland terrier
First held in 1877, the Westminster Kennel Club Dog Show is the second-oldest continuous sporting event in the U.S. after only the Kentucky Derby.