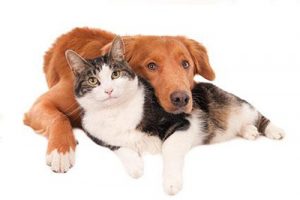 Six million dogs and nearly the same number of cats are affected by cancer each year. Despite the huge impact of the disease, consumer surveys indicate that eight in 10 pet owners know little to nothing about pet cancer symptoms.
To help combat the issue, Blue Buffalo Foundation announced plans to raise more than $3 million this year to help find a cure for feline and canine cancer.
The foundation's annual consumer education program and Pet Cancer Awareness fundraising campaign, which have recognized May as Pet Cancer Awareness Month since 2004, provides financial support for families affected by pet cancer and funding for research at veterinary colleges and nonprofit organizations across the country.
In October last year, the foundation awarded the Animal Cancer Foundation a $1 million research grant to launch the Canine Cancer Genome Project, which maps the tumor genomes of the most common cancers in dogs.
"Everyone has been touched by human or pet cancer at some point," said Gerald Post, DVM, MEM, DACVIM (Oncology) and chief medical officer at The Veterinary Cancer Center in Norwalk, Conn. "For our loved ones, the pace of cancer research and the development of innovative treatment is too slow."
For more information, visit PetCancerAwareness.org.