Suggested Veterinary Products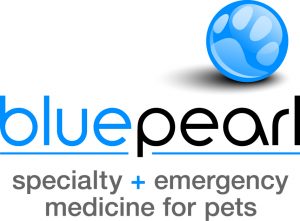 Veterinary technicians and assistants have been invited to participate in BluePearl's first company-wide case report challenge, and five finalists will present their reports in a live webinar today. Afterward, a panel of veterinary technician specialists will select an overall winner.
Anyone at the more than 50 BluePearl hospitals in 20 states can watch the webinar and see firsthand the depth of their colleagues' expertise, said Amy Newfield, BluePearl's national technician training manager.
"We're giving technicians and assistants a voice to share their knowledge about a case they worked on," Newfield said. "We're also showing that we view them as an equal part of our patients' care."
The competition can be viewed online today from 6:30 to 9 p.m. EST, and those outside of BluePearl hospitals can watch free of charge. Advance registration is required through this link.
The five finalists were selected by a team of judges from 22 total entrants. In addition to reports on diseases and trauma in dogs and cats, the reports also included one on a rabbit and one on a wallaby.
The titles of the reports by the five finalists are: "Vital Pulp Therapy with Crown Reduction Patient"; "Y to U Pyloroplasty: Stopping the Regurge"; "Acute Anaphylaxis"; "Urinary Stent Case Report"; and "Fight or Flight: Finding the Pheo." The finalists are from BluePearl hospitals in Kentucky, Michigan, Minnesota, Oklahoma and Utah. Each report was reviewed by a veterinarian, and a mentor was been assigned to each of the five assistants.
The competition is similar to case report challenges offered at national veterinary conferences such as International Veterinary Emergency and Critical Care Society, but this one is only open to those employed by BluePearl.
Newfield said the competition makes a statement about the importance of veterinary nursing care and also serves as a professional development opportunity.
Newfield said the finalists also can seek to have their papers published, if interested, Newfield said.
"It's a great way to get into speaking, publishing and lecturing," she said.
The overall winner will receive $250 from the BluePearl uniform store.