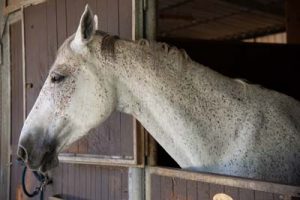 Boehringer Ingelheim is accepting proposals for the 2018 Advancement in Equine Research Awards for Equine Respiratory Disease Research.
Veterinarians, diagnosticians, and public and private researchers in the U.S., Canada, and Mexico are eligible to submit proposals for research programs that help advance the diagnosis, treatment, and understanding of equine disease. Boehringer Ingelheim will present five separate $15,000 awards focused on two specific disease topics.
Proposals must address either equine infectious respiratory disease or equine asthma syndrome for consideration.
Proposals must be submitted by Sept. 15 and will be reviewed by an independent review board that will peer review and select proposals based on probability of successfully completing the project, potential for impact to the equine industry, originality, and scientific quality. The awards will be announced at the 64th annual American Association of Equine Practitioners Convention scheduled for Dec. 1-5.
Those wishing to participate in the awards program must submit a proposal, a cover letter, a curriculum vitae, and two letters of recommendation by Sept. 15 to Boehringer Ingelheim Vetmedica Inc., Attn: Dr. Steve Grubbs, 2018 Advancement in Equine Research Awards, 3902 Gene Field Rd., St. Joseph, MO 64506.
Launched in 2011, more than $455,000 has been awarded to date for research into these diseases, which include equine influenza, equine rhinitis virus, coronavirus, and pigeon fever.
"Past Advancement in Equine Research Award recipients have uncovered scientific breakthroughs that contribute significantly to equine health," said Steve Grubbs, DVM, Ph.D., DACVIM, equine technical manager for Boehringer Ingelheim. "Now supporting the awards for the eighth year, we're looking for proposals from both public and private researchers studying equine infectious respiratory disease and equine asthma syndrome."
For more information and complete submission instructions, visit equinediseaseresearch.com.