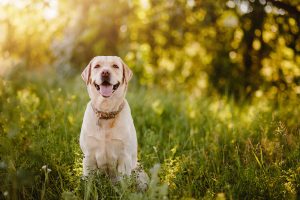 Boehringer Ingelheim is debuting Heartworm 2020, an initiative dedicated to increasing the number of dogs who receive heartworm disease prevention in 2019.
The initiative comes in response to a report from the American Heartworm Society (AHS) that found a 21 percent increase in positive heartworm tests per clinic.
"We knew we could help increase the number of dogs receiving the heartworm disease prevention," says Sarah Cloud, Heartgard brand director.
"Heartworm 2020 addresses this issue at the grassroots level by asking everyone in the veterinary clinic to participate. If every clinic does their part to get 20 new dogs on prevention, that means 583,240 more dogs will be protected from this potentially deadly disease in 2019 than were protected in 2018."
To help clinics accomplish the Heartworm 2020 goal, Heartgard Plus will give heartworm disease education tools and incentives to pet owners. Heartgard Plus will also provide clinics with tracking tools and educational resources for staff.
"Helping clinics educate pet owners on the on-going risks of heartworm disease is the first step in increasing the number of dogs on prevention," says head of U.S. Pet Veterinary Professional Services, Zach Mills, DVM. "Heartworm 2020 will help educate pet owners on heartworm disease so they understand why prevention is so important."
Starting this month, any clinic participating in Heartworm 2020 will also be able to enter into a contest for a chance to win prizes for their clinic and staff.