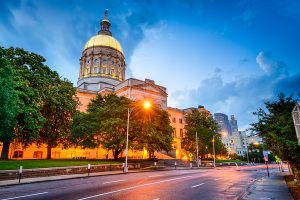 Boehringer Ingelheim has announced it is investing $120 million in Georgia, creating 225 jobs.
"For nearly 40 years, the company and its predecessors have helped make the state of Georgia a key player in animal health—from its beginning producing rabies vaccines in Athens, to multiple facilities today that are playing an instrumental role in advancing animal health and well-being," said Everett Hoekstra, president of Boehringer Ingelheim Animal Health USA.
"Our investments will expand our capabilities and presence in Georgia, and drive future growth and innovation to help prevent disease in livestock and pets."
The North American headquarters will be located in Duluth and result in the creation of 75 jobs. Boehringer's manufacturing and research and development facility in Athens is adding over 100 new jobs, and the manufacturing facility in Gainesville is producing more than 50 jobs.
"We're excited to welcome Boehringer Ingelheim Animal Health USA to the Peach State," said Governor Brian P. Kemp. "As a family-owned business, they will join a first-class corporate family here in Georgia. I look forward to working with them to strengthen our university system and existing industries in agribusiness, health technology, and science."