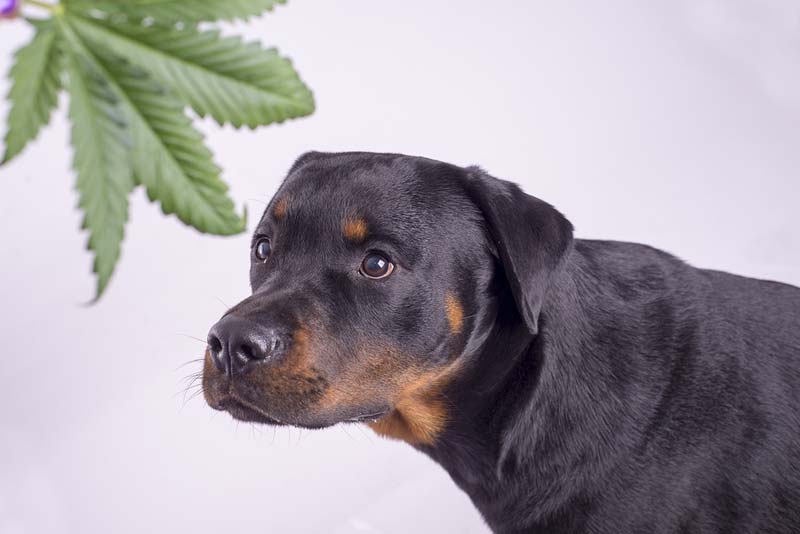 In response to a recent spike in marijuana poisonings, the American Veterinary Medical Association (AVMA) is reminding veterinarians to warn their clients of the potential dangers associated with animal consumption of cannabis.
The American Society for the Prevention of Cruelty to Animals' (ASPCA's) Animal Poison Control Center reports a 765 percent increase in calls about marijuana ingestion by animals in 2019 over the same period last year.
Likewise, the Pet Poison Helpline says it has seen a 400 percent jump in marijuana-related calls over the past six years.
Tetrahydrocannabinol (THC), the psychoactive substance in marijuana, is toxic to dogs, and can cause vomiting, incoordination, depression, sleepiness or excitation, low blood pressure, low body temperature, seizures, and, in rare cases, death.
According to AVMA, edible products are of particular concern, as THC is highly concentrated in the butter used to make items such as brownies, cookies, and other baked goods.
The association also recommends owners maintain a safe distance from their pets when smoking cannabis, as this also may pose a risk.
Veterinarians are advised to teach their clients about the signs of marijuana toxicity in pets, which include dizziness, rigidness, nervousness, and unusual drooling.