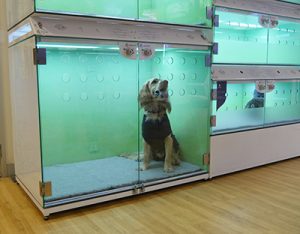 Casco Pet, known for its retail fixtures and fittings for the pet retail industry, is launching a range of Clinical Housing for the veterinary industry. The range delivers modern and innovative units that will revolutionize patient care without compromising on affordability, according to the company. The company has created housing combinations suitable for most practices, including ISFM Gold and Silver standard for cats, a full-size walk-in unit, and walk-in doors for dogs. Each individual component is designed for maximum flexibility and customization.
The units are constructed from toughened, easy-to-clean glass and offer a warm, quiet environment to help to reduce patient stress. Each door features a push-shut mechanism, secure twist locks, and top-half ventilation to ensure that no paws get caught. The enclosures are available with integrated heat mats, LED lighting, air-pump ventilation, removable dividers, and specially designed calming graphics. Additional features include privacy frosting for cats, cut corners for IV lines, and built-in power sockets.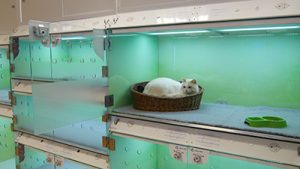 For more information, visit cascopet.com.