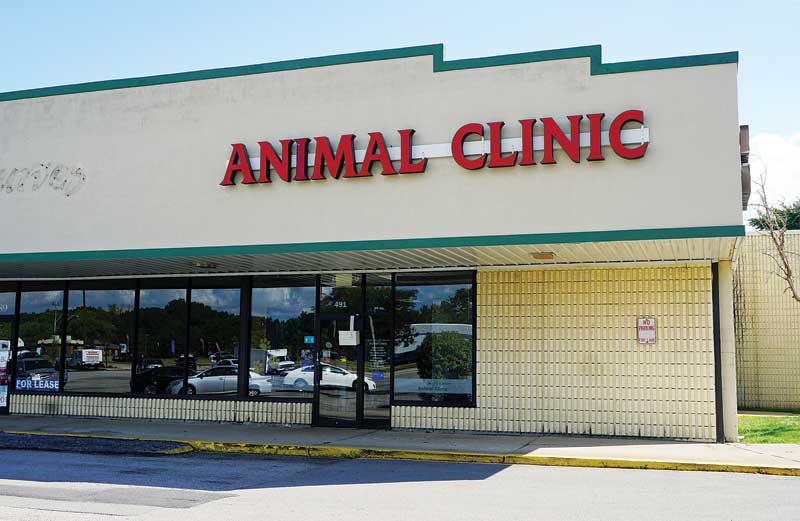 Noncompetes aren't really enforceable, are they? Yes, they are.
The seller of a veterinary practice in Mount Pleasant, Pa., recently learned this the hard way. The case, Joseph v. O'Laughlin, illustrates the importance of noncompete agreements to buyers of veterinary practices—and the consequences of violating these pacts.
The Joseph case involves a practice known as Grace Veterinary Clinic. John B. O'Laughlin, DVM, was its owner. In December 2014, Dr. O'Laughlin entered into an agreement to sell the assets of the practice to Laurie Joseph, DVM.
The purchase-and-sale agreement contained a noncompete clause and related restrictions. Specifically, the agreement prohibited O'Laughlin from competing in any capacity with Dr. Joseph within 50 miles of Grace Veterinary Clinic for five years. It also prohibited him from indirectly or directly contacting or soliciting any past, present, or future client of the practice during this five-year period.
Making waves
About six months later, O'Laughlin put these contractual restrictions to the test. In particular, he formed a limited liability company called O'Laughlin Veterinary Services, created a Facebook page of the same name, and purchased equipment.
The Facebook page included a link to a map showing the location of the new practice that O'Laughlin planned to open. The link advised viewers that the clinic was "coming soon." One Grace client commented that O'Laughlin was the "only vet" she had ever used, adding that she hoped he would be "back soon." O'Laughlin, in turn, posted a message indicating that he would be "text updating" pet owners. Three days later, another Grace client chimed in, lauding O'Laughlin and stating, "Can't wait for the new clinic to open."
But that's not all. O'Laughlin also filed a petition with the county zoning board for a variance allowing him to operate a veterinary clinic in Dawson, Pa., which was only eight miles from Grace.
His activity got the attention of Joseph, who filed a lawsuit in the Court of Common Pleas of Fayette County to try to stop O'Laughlin in his tracks. Unfortunately for him, the court was all too willing to enforce the contractual restrictions against him.
In particular, the court entered a permanent injunction dismissing the petition for a variance that O'Laughlin had pending before the county zoning board; canceling the zoning board's scheduled hearing on the petition; directing him to cease operations at the Dawson facility; prohibiting him from operating a veterinary clinic within 50 miles of Grace within the five-year restricted period; and prohibiting him from engaging in any other activity that would violate the agreement.
Ouch.
O'Laughlin appealed the ruling to the Superior Court of Pennsylvania.
In his appeal, O'Laughlin argued that he did not actually compete against Grace but merely prepared to compete after the five-year restriction had expired. The Superior Court roundly rejected this argument. Emphasizing that noncompetes in purchase-and-sale agreements are "intended to temporarily limit a seller's competition with a purchaser, in order for the purchaser to establish its own clientele," the Superior Court saw O'Laughlin's activities as "integral parts" of operating a competing veterinary clinic.
He also argued that his Facebook page did not violate the agreement because it was not a form of client solicitation. The Superior Court, disagreed, concluding: "There was but one reason for O'Laughlin to create the O'Laughlin Veterinary Services Facebook page and maintain contact with former clients: to solicit their business."
Dissuaded that the parties' agreement gave O'Laughlin the leeway to do what he did, the Superior Court affirmed the trial court's decision and kept the permanent injunction in place.
Lessons learned
Joseph v. O'Laughlin offers many lessons to veterinarians interested in buying or selling a practice.
First, this case illustrates the importance to buyers of including enforceable noncompetition and nonsolicitation clauses in their purchase-and-sale agreements. In this regard, absent these contractual provisions, Joseph may not have had a legal basis to enjoin O'Laughlin from proceeding with his zoning application and Facebook page.
Second, Jones v. O'Laughlin highlights the powerful role of equity, or fairness, in cases involving noncompete clauses and related restrictions. The optics of a seller with a five-year, 50-mile noncompete seeking a zoning variance shortly after the sale for purposes of operating a competing facility only eight miles away would be troubling for many judges. This sense of unfairness was palpable in the Superior Court's decision, which was clearly sympathetic to Joseph's plight.
Third, the Joseph case serves as a reminder that noncompetition and nonsolicitation agreements are not self-executing. That is, one who is protected by such an agreement must be ready to enforce it in court if the opposing party does not voluntarily comply. Joseph was aware of this and did what she had to do. Otherwise, she might have lost her investment in the practice.
Fourth, the lawsuit emphatically dispels the notion that noncompetes are not enforceable and, consequently, that would-be violators have nothing to worry about. Properly drafted noncompetes are generally enforceable against veterinarians absent extenuating circumstances, and courts often give them special weight in the sale-of-business context.
Fifth, this legal tussle shows that litigation tends to be protracted and costly. Indeed, the deal closed in December 2014, but the ensuing litigation was not resolved on appeal until August 2017, nearly three years later. Thus, don't be afraid to walk away from a proposed deal if you have serious concerns about the other party's willingness to fulfill its obligations.
Finally, Joseph v. O'Laughlin underscores the importance of obtaining experienced legal counsel when buying or selling a veterinary practice. Restrictive covenants (i.e., noncompetes, nonsolicitation clauses, and the like) are but one aspect of a purchase-and-sale transaction. Such deals typically involve numerous contractual provisions that should be negotiated carefully—and entered into only with a full appreciation of their consequences.
Todd A. Newman, a Cornell Law School alum, works closely with veterinary practices. He is president and owner of a Salisbury, Mass., law firm (toddnewmanlaw.com) that focuses on business, employment, labor, and litigation matters.