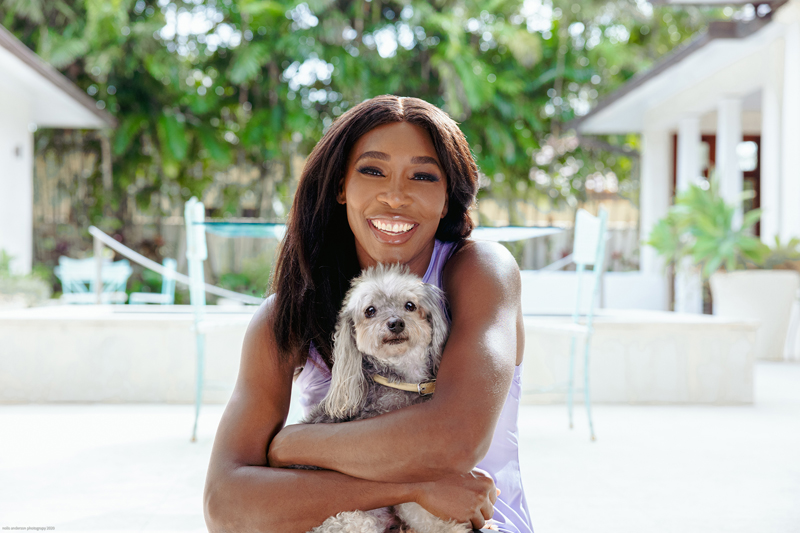 An initiative with the dual goal of encouraging physical activity and protecting homeless pets has received a helping hand in the form of celebrity support.
Professional tennis player Venus Williams has teamed up with Nestlé Purina PetCare for the "Monday Like a Pro" challenge, which asks owners, nationwide, to spend more time exercising with their dogs.
From March 13 to May 21, Williams and other professional athletes (including Olympic gold medalists, Shaun White and Nastia Liukin, and retired NFL quarterback, Drew Brees) will issue weekly challenges, inviting pet owners to log active minutes with their dog by running, hiking, or playing fetch.
For each week active dog owners log one million collective minutes, Purina will donate $15,000 (up to $150,000) to Athletes for Animals, a nonprofit organization focused on protecting homeless pets by connecting athletes with a shared passion for animals, educating the public about responsible pet ownership, promoting pet adoption, raising funds, and distributing grants to support best practices in animal welfare.
"My dog, Harry, is such a huge part of my life," Williams says. "My dream is for him to have the longest life possible."
"When I go to practice, he goes to practice," she continues. "If I go to the gym, Harry goes to the gym."
Additionally, each week of the challenge will see one participant randomly selected to win a year's supply of Nestlé Purina Pro Plan dry dog food.
This is the second year the company has partnered with Athletes for Animals, donating $125,000 in 2022.
For more on the challenge, click here.
Check out the video below, courtesy Nestlé Purina PetCare.