Suggested Veterinary Products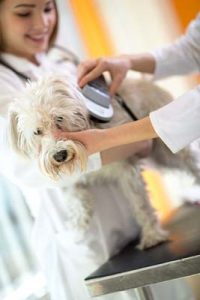 Aug. 15 is national Check the Chip Day, a reminder for pet owners to check and update their companions' microchip registry information. Sponsored by the American Veterinary Medical Association, Check the Chip Day helps veterinarians extend client relationships by working with them to ensure their families will be reunited if pets become lost.
To help educate clients about microchipping and the importance of keeping chip registration current, the AVMA is offering a Check the Chip Day Toolkit with a range of materials to promote and prepare for the day.
The toolkit offers: