Suggested Veterinary Products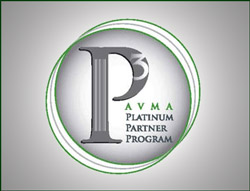 The American Veterinary Medical Assn. recently entered into a $4.5 million partnership with Fort Dodge Animal Health, Hill's Pet Nutrition and Merial, each pledging $380,000 annually over the next four years to support AVMA programs and services.
The commitments are part of AVMA's new Platinum Partner Program, or P3, which will be unveiled July 19 during the 145th AVMA Annual Convention in New Orleans, according to the Journal of the American Veterinary Medical Association.
The partnership intends to provide members with new and improved initiatives and opportunities to enhance membership benefits, the journal reported.
"Because of their support, we are able to provide top-notch continuing education, enhance our overall convention experience and promote the goals of the association," Ron DeHaven, DVM, AVMA executive vice president and chief executive officer, told JAVMA. "We truly appreciate their ongoing investment in the future of our profession."
The companies, in return, will receive a range of benefits. For example, the companies will be recognized as "elite partners" with the AVMA through promotional efforts in the JAVMA, on the AVMA website and at AVMA's annual convention; and receive space in the JAVMA for advertising and for spotlight advertorials highlighting the companies' contributions to veterinary medicine.
Fort Dodge Animal Health is based in Overland Park, Kan., Hill's Pet Nutrition is based in Topeka, Kan., and Merial is based in Duluth, Ga.