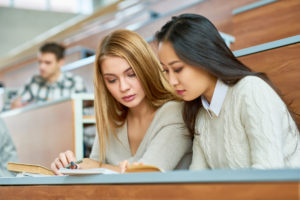 Cornell University College of Veterinary Medicine has launched a new interdisciplinary program called the Center for Veterinary Business and Entrepreneurship (CVBE) to grow research, training, and outreach in veterinary business.
"I'm thrilled to announce the launch of the Center for Veterinary Business and Entrepreneurship in collaboration with the Cornell SC Johnson College of Business," says Lorin D. Warnick, DVM, PhD, the Austin O. Hooey dean of veterinary medicine.
"The center is the culmination of extensive needs-based assessments and planning, and will answer the urgent need in the veterinary profession to provide essential training for students, faculty, and alumni to launch, manage, and succeed in a business or organization of any kind."
The CVBE will focus on four pillars: education, economics research, entrepreneurship, and intrapreneurship. The center will offer a new DVM certificate program, a postgraduate executive education, and an assortment of educational programs.
Through a faculty hire and collaborations with Cornell's Charles H. Dyson school of applied economics and management, the center will launch a veterinary economics research program.
"It's exciting to embark on an initiative of this scope," says associate dean for education, Jodi Korich, DVM. "We are confident this new center will position our graduates for success in a wide variety of careers, facilitate the transition of biomedical discoveries to commercial products benefiting more animals, harness the power of economics to strengthen animal health businesses and organizations, and provide a platform for veterinary academia to participate in critical conversations about the future of veterinary animal health."