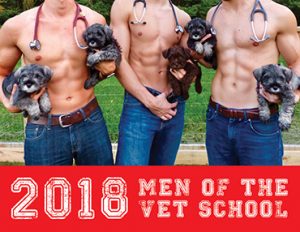 Veterinary fraternity Omega Tau Sigma at Cornell University has once again released its Men of the Vet School Calendar. This year's edition is filled with a variety of animals, including puppies, horses, donkeys, calves, llamas, goats, snakes, and even a kangaroo posing with future veterinarians studying in Ithaca, N.Y.
The calendar supports the fraternity as well as its fundraising efforts for multiple charities, including the Patient Assistance Fund at Cornell University Hospital for Animals. This fund benefits sick pets by providing financial resources to owners who cannot otherwise afford the medical care their pet needs. Last year the fraternity donated $5,000 to the fund, breaking its own record for largest contribution from a student organization.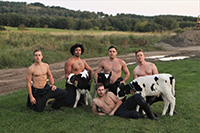 The calendar is available on Etsy. International shipping available.
For more information, visit the fraternity's Facebook page, Cornell Men of the Vet School Calendar, and Instagram @menofthevetschool.