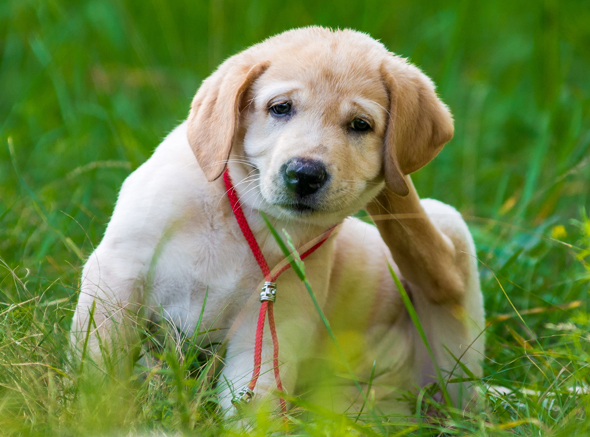 In its spring 2022 report, the Companion Animal Parasite Council (CAPC) warned vector-borne diseases, including heartworm, Lyme disease, ehrlichiosis, and anaplasmosis will pose higher-than-average risks across most of the U.S.1 This increased risk of disease means veterinarians and pet owners must recommit to the most advanced prevention, diagnosis, and treatment options available.
Home sweet home—for fleas and ticks
So many aspects of life have changed in U.S. homes over the last few years—including pet ownership. During the COVID-19 pandemic, 30 percent of Americans adopted a pet.2 Now, 70 percent of U.S. households, or around 90 million U.S. families, have a pet.2 While animals provide invaluable love, companionship, and joy, they also can bring unwanted risks.
In its 2022 report, CAPC found the risk for mosquito-transmitted heartworm and the tick-borne diseases Lyme, ehrlichiosis, and anaplasmosis, have increased due to rehoming of pets, changes in distribution and prevalence of vector populations, changes in wildlife populations and their incursion into newly developed and reclaimed areas, changes in habitat due to natural or human-induced processes, and the short- and long-term changes in climatic conditions.1
The report noted ticks and mosquitoes remain the principal transmitters of pet and human vector-borne pathogens.
The home can be an ideal breeding ground for flea and tick parasites, in particular. As pet ownership rises, so does the possibility of inviting more fleas and ticks into the home—including the parasites that can accompany them.
Further, more public places of business are becoming pet-friendly, and with inventions such as pet backpacks and strollers, pets can pretty much go everywhere we go. While this increased pet integration has many emotional and psychological benefits,3 it also introduces higher flea- and tick-related problems. Veterinarians need to help clients understand how and why to prevent them.
Communicating the importance of year-round prevention
Too often, there is a dangerous misconception guiding pet-owner commitment to flea and tick prevention. Many believe flea and tick prevention is only necessary in the warmer months when they start spending more time outside.
However, climate change is bringing inconsistent temperatures and often there is no "hard frost" to kill fleas and ticks in most areas. While they are more active in warmer months, fleas and ticks spend the colder months looking for places to lay low, stay warm, lay eggs, and reproduce. Without prevention, this breeding ground could be the pet owner's home.
Most veterinarians recommend year-round measures, but pet owners' adherence to prevention recommendations often falls short. A recent study showed 24 U.S. veterinary hospitals, in various regions, all recommended 12-month flea and tick prevention, but only 62 percent of the pet owners recalled this information.4
Nationwide, the estimated flea and tick prevention coverage is only 6.1 months based on owner medication purchases over a 12-month period.4 That leaves too many months of leaving pets—and families—vulnerable to these pests and the diseases they carry.
Addressing client misconceptions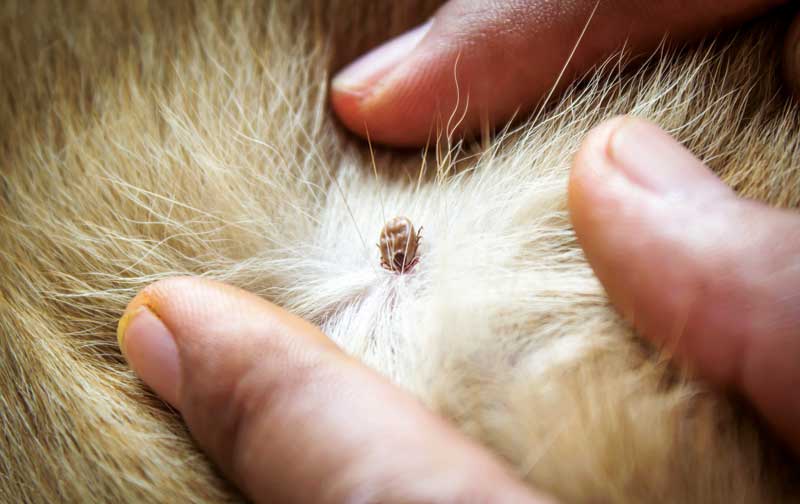 Underestimating the need for year-round protection is only one challenge. With only 62 percent of the pet owners recalling prevention recommendations, the need for clinicians to over-communicate and over-educate may need to be the new normal.
One aspect of flea and tick education is to address the common misconceptions encompassing prevention and medication use, including:
I only need to use prevention if I live in a certain area
I only need to use prevention a certain time of year
My pet doesn't go outside much, so I don't need prevention
Perhaps the most common misconception among pet owners is: "Why should I keep using the prevention if I don't see fleas and ticks?" Pet owners stop because they feel like they are wasting money. Clinicians needs to clearly communicate the fact that not seeing these fleas and ticks means the prevention is effective!
Pet owners' adherence to medication recommendations is essential for effective prevention and treatment. Clinicians must educate pet owners on the very real risks and dispel any unfounded or incorrect information on the safety of preventative measures. Some flea and tick preventions also decrease the mosquito burden or biting ability, decreasing the risk of heartworm; if owners knew this, they would be more likely to use the prevention.
No one likes the thought of microscopic parasites squirming around their home. Pet owner opinions regarding flea and tick recommendations were significantly different among U.S. regions; pet owners in the northeast U.S. believed they needed significantly less canine flea and tick protection than pet owners in other parts of the United States4—despite the CAPC forecast finding the northeast a high-risk area for Lyme disease.
Fleas, ticks…and cytology
Unfortunately, preventing all infections associated with fleas and ticks is impossible. Cytology is crucial when diagnosing, ruling in/ruling out differentials, or determining possible disease processes. For instance, many common dermatological issues all present the same in clinical appearance. Most lesions from flea allergies occur at the inside or back of the thighs (caudal and medial), tail and head. Skin cytology determines the presence of bacterial infections, yeast infections, or potential dermatophytosis—each requiring different medications.
When it comes to Lyme disease, accurate diagnosis is key. The 2018 American College of Veterinary Internal Medicine (ACVIM) consensus update on Lyme borreliosis in dogs and cats indicates screening for C6 antibodies to detect Lyme disease.5
Again, communication between clinicians and pet owners is critical. A positive Lyme C6 result identifies natural infection or exposure, but not necessarily illness; around 95 percent of Lyme C6 positive dogs never have any corresponding clinical signs. Once a dog tests positive, it is important to monitor for clinical signs, such as lameness, joint swelling, fever, lethargy, and decreased appetite. Treatment is indicated in patients exhibiting clinical signs and/or renal proteinuria.
Too often, flea and tick prevention is considered a low priority topic between clinicians and pet owners. But fleas and ticks—and the very real diseases they harbor—are a threat increasing in severity.
Pet owners need to protect their furry family members and themselves. Education is critical, and an open dialogue is essential between clinicians and clients when it comes to prevention, diagnosis, and treatment. The out-of-site, out-of-mind mentality can creep its way in just as stealthily as the flea or tick hiding in our pet's fur. All it takes is one.
Jennifer Lopez, DVM, MBA, began her veterinary career as a technician at the University of Florida, working in both the clinical and research departments of dermatology. She has been published in more than eight articles in Veterinary Dermatology and American Veterinary Journal of Research. Dr. Lopez has been a part of the Mars family for over eight years and the Antech Diagnostics and Imaging family for over two years as professional services veterinarian serving the northeast zone. She continues to practice covering relief shifts in New York City where she lives with her fur-family: Roxy Razzle Dazzle, and Pickle Dickle, her two French bulldogs, and her miniature poodle, named Poodle.
References
"Risk of Exposure to Vector-Borne Pathogens: What to Expect this Year," Companion Animal Parasite Council, accessed March 14, 2022, https://capcvet.org/articles/2022-forecasts.
Insurance Information Institute. (2022). "Facts + Statistics: Pet Ownership and Insurance," Retrieved March 10, 2022, from https://www.iii.org/fact-statistic/facts-statistics-pet-ownership-and-insurance.
Fuller, J Ryan. "Psychological Benefits of Pet Ownership, New York Behavioral Health," https://www.newyorkbehavioralhealth.com/psychological-benefits-of-pet-ownership/. Accessed 11 Mar. 2022.
Lavan, R.P., Tunceli, K., Zhang, D. et al. "Assessment of dog owner adherence to veterinarians' flea and tick prevention recommendations in the United States using a cross-sectional survey," Parasites Vectors 10, 284 (2017). https://doi.org/10.1186/s13071-017-2217-2
Gerber, Bernhard, Richard E. Goldstein, Mary Anna Labato, Michael R. Lappin, Meryl P. Littman, George E. Moore. "ACVIM consensus update on Lyme borreliosis in dogs and cats," Journal of Veterinary Internal Medicine. 2018 May;32(3):887-903. doi: 10.1111/jvim.15085. Epub 2018 Mar 22. PMID: 29566442; PMCID: PMC5980284.