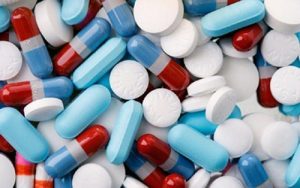 The U.S. Drug Enforcement Administration (DEA) released a statement last week on the ongoing opioid shortages affecting both human and veterinary medicine, resulting from issues at a drug manufacturing plant.
"In order to prevent any pharmaceutical drug shortage that negatively impacts patients, DEA is working closely with the U.S. Food and Drug Administration, drug manufacturers, wholesale distributors, and hospital associations to ensure that patients have access to necessary hospital-administered pain medications," said the DEA in its statement. "These include certain injectable products that contain morphine, hydromorphone, meperidine, and fentanyl."
"In recent months, the largest U.S. manufacturer of these injectable products has slowed production at one of their manufacturing facilities in order to perform necessary and required upgrades. As a result, this company voluntarily surrendered a portion of their quota allotment and DEA reallocated these amounts to three DEA-registered manufacturers of FDA approved injectable products in accordance with DEA regulations.
"DEA is communicating actively and directly with all entities impacted and is committed to making further adjustments to individual procurement quotas as necessary and will also consider other measures that may be necessary to address potential shortages for these products."
The shortage is expected to last into 2019, according to DEA.
Veterinarians experiencing shortages should report the information to the FDA, and use professional judgment in treating patients with opioids and available alternatives, said the American Veterinary Medical Association.
Veterinarians can also visit avma.org/opioids to learn more about the laws governing veterinary opioids and find resources for use in your practice. These include:
A back-office guide to help veterinarians identify potential "vet shoppers" and prevent drug diversion
State requirements for veterinary participation in prescription drug monitoring programs
Veterinary CE requirements related to opioids and other controlled substances