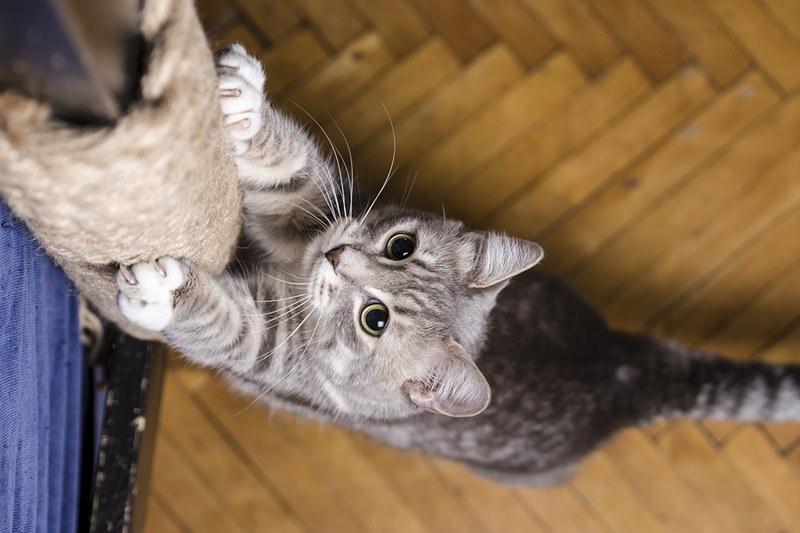 St. Louis, Mo., is officially the first Midwestern city to ban the declawing of cats.
The motion came into effect last Friday, following a 21-1 vote on Board Bill 140 from the St. Louis Board of Aldermen.
The bill, which also introduces other new animal protection laws, including those relating to the conditions of animals kept outdoors, prohibits elective, non-therapeutic onychectomy on cats, effective immediately.
"St. Louis is proud to have taken an important step towards joining the multitude of cities and states moving to ban this archaic procedure," said Alderwoman Christine Ingrassia, the bill's author. "The way we treat and care for our pets is indicative of the priorities we should set on behalf of all vulnerable populations in our community."
The decision has been praised by Paw Project, a veterinarian-run nonprofit organization that aims to abolish declawing.
"I am so honored to work with author of the bill, Alderwoman Christine Ingrassia," said Paw Project founder, Jennifer Conrad, DVM, CVA. "She is a true champion of animals."
"We are excited to see St. Louis take this important step forward," added Amanda Good, Missouri state director of the Humane Society of the United States. "This is an exciting day for animals in St. Louis and I hope more cities will soon follow."
Earlier this year, New York became the first state to ban onychectomy. The procedure is prohibited in nine additional cities in the U.S., including Los Angeles, Calif., and Denver, Colo., as well as in seven Canadian provinces. Statewide anti-declaw legislation is currently being considered in California, New Jersey, West Virginia, Massachusetts, and Rhode Island.