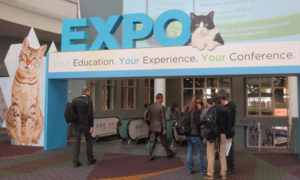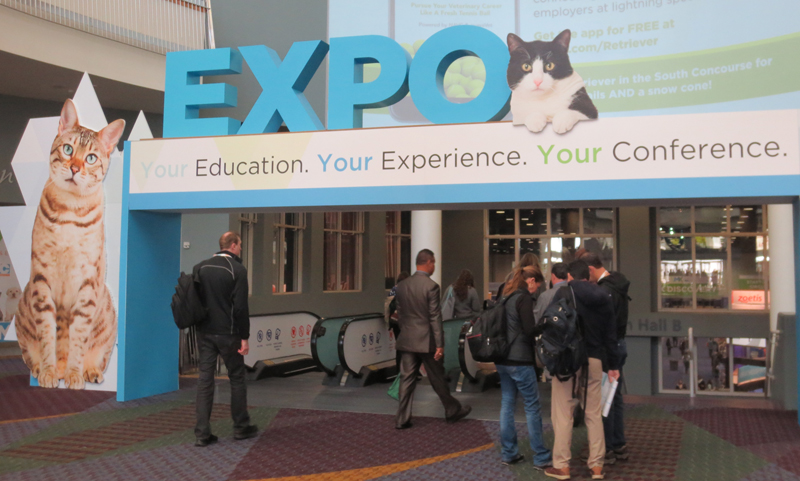 A streamlined clinical diagnostic tool, a periodontal disease rapid test, and a prebiotic water supplement for a pet's daily dental hygiene are the three products selected as finalists for this year's Veterinary Meeting and Expo (VMX) Pet Pitch Competition.
Now in its sixth year, the competition has invited the three finalist startup companies to showcase their innovations at the VMX Startup Circle. The shark-tank-style event will award $5,000 and additional brand exposure and recognition to the winning team, says show organizer, North American Veterinary Community (NAVC).
"All of us in the veterinary industry recognize the importance of new innovations," says NAVC CEO, Gene O'Neill. "We are dedicated to supporting these entrepreneurs by providing mentorship and critical feedback to help accelerate their ideas into a thriving business."
This year's finalists are:
• GekkoVet International, a digital diagnostic and treatment tool for veterinarians, based on more than 50,000 pages of clinical source material. The software as a service (SaaS), which can be used with any online device, helps animal health professionals make correct diagnoses and select treatments quickly and reliably.
• OraStripdx, by PDX Biotech, a rapid test able to detect active periodontal disease in dogs and cats within 10 seconds, with no anesthesia or sedation required. Test strips change color based on the concentration of thiols in the patient's oral fluid. When a veterinarian or technician glides the product along the gum line of a dog or cat, thiols in the oral fluid will cause the test strip to change color, with the concentration of thiols reflecting periodontal disease activity.
• TEEF, a biotechnology company that leverages expertise in microbiology and immunology to create dental technology. Its flagship product, Protektin42, is a prebiotic water supplement for daily dental hygiene for dogs and cats. Rather than trying to eliminate all bacteria, its technology starves out dangerous bacteria while strengthening beneficial bacteria.
This year's Pitch Competition judges are:
• Ainsley Bone, DVM (Purina)
• Shea Cox (BluePearl Pet Hospice, Veterinary Angel Network [VANE])
• Ira Gordon (VetCelerator, VANE)
• Karen Kline, DVM, DACVIM (Neurology), CVA (VCA Northwest Veterinary Specialists)
• Robert Trimble, DVM (Suveto/Harbor)
The finalists were selected from a pool of 50 applicants. One will be named the winner on Sunday, Jan. 15 at 4:45 p.m. on the VMX Expo floor in the VMX Central Learning Theater Booth.
The competition will be live-streamed and available afterward on the VMX Virtual Expo year-round platform at the Orange County Convention Center in Orlando, Fla.