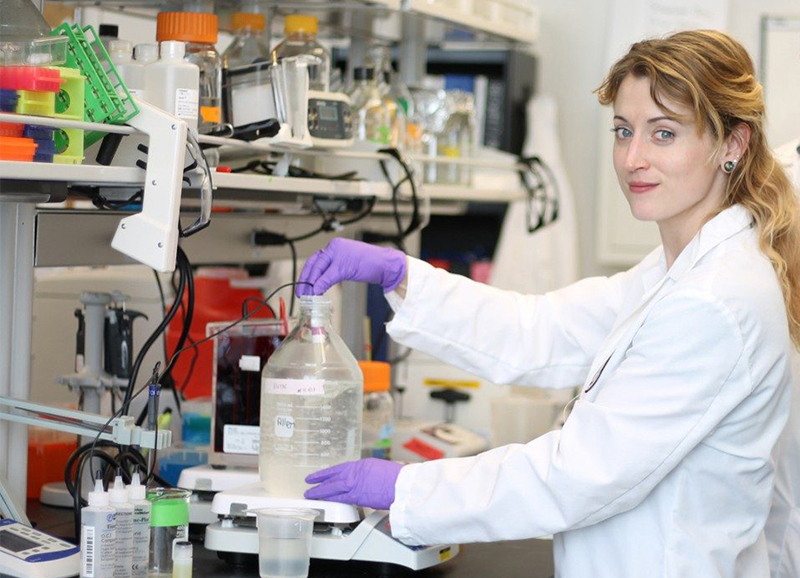 Utilizing the unique skill sets of veterinarians within the field of biomedical research is the focus of a postgraduate training program at the Virginia-Maryland College of Veterinary Medicine (VMCVM).
The college's Animal Model Research for Veterinarians (AMRV) program has received a $1.4-million, five-year T32 graduate training grant from the National Institutes of Health (NIH).
AMRV, which is spearheaded by professors X.J. Meng, MD, MS, PhD, and Ansar Ahmed, BVSc, PhD, aims to prepare veterinarians for careers in biomedical research.
"Veterinarians are uniquely trained in the context of comparative and One Health medicine, allowing them to have a better conceptual understanding of cellular and molecular mechanisms of human disease processes, especially using spontaneous animal disease models," Dr. Meng says. "However, this forte is largely untapped, as DVM students are typically not exposed in a focused, purposeful fashion to 'hypothesis-driven' biomedical research with animal models for human diseases."
"The foundation of broad training in veterinary medicine with the springboard of specific training in biomedical research within a thriving research laboratory is so very valuable," adds the college's dean, M. Daniel Givens, DVM, PhD, DACT, ACVM (virology). "This combination will produce clinical scientists who create breakthroughs and identify innovations that will advance health and well-being in years to come."
After successfully completing the program, veterinarians receive a PhD in biomedical and veterinary sciences. Former AMRV trainees are currently employed as professors in academia and as biomedical scientists in federal government and industry, VMCVM says.
"There is a pressing need for trained DVMs with doctorates to tackle emerging health challenges, such as infectious and chronic diseases, by serving impactfully in academia, government, and the biotech industry," Dr. Ahmed says. "With this grant, we hope to fill this vital need."
For more information, click here.