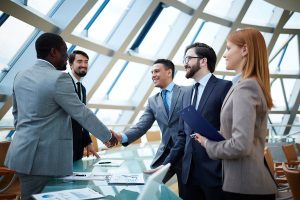 Elanco Animal Health says it is now a fully independent company after completing its split from Eli Lilly.
In 2017, Lilly announced the exploration of potential strategic alternatives for Elanco.
"This is a historic day for everyone at Elanco," says company president and chief executive officer, Jeff Simmons. "It reflects our team's hard work over the past two years, and the confidence we have the right strategy and are successfully progressing the execution against it."
The share exchange was finalized a little less than six months after 19.8 percent of Elanco's shares were sold to the public. Since then, Elanco reported two quarters of financial and operating results as a standalone company.
"With this milestone behind us, we look forward to a singular focus delivering innovative solutions and services for our customers—the farmers, veterinarians, and pet owners that are central to our success," Simmons says. "We welcome our new Elanco shareholders who join us and offer our appreciation to our customers, and Lilly for the decades of support."