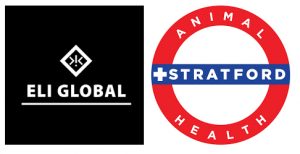 Eli Global LLC, based in Durham, N.C., has acquired Stratford Pharmaceuticals LLC, DBA Stratford Animal Health.
Financial terms of the transaction were not disclosed.
Stratford, which currently provides a wide arrangement of dermatology products to more than 10,000 veterinary hospitals in the U.S. and eight other countries, will continue to operate independently under the leadership of Brian Nugent, founder and CEO, from its Oldsmar, Fla., corporate headquarters. Greg Lindberg is chairman and CEO of Eli.
"Partnering with Eli Global was a natural fit as it allows Stratford to keep our corporate identity, provide stability and continuity for our amazing employees while continuing to provide excellent products and services to our large base of veterinary hospitals in the U.S. and abroad," said Nugent. "In addition, Eli Global's resources include more than 100 businesses with 7,500-plus employees and over $20 Billion in proforma assets, which will allow Stratford to continue its double-digit organic growth while at the same time being extremely aggressive in the pursuit of animal health acquisitions."