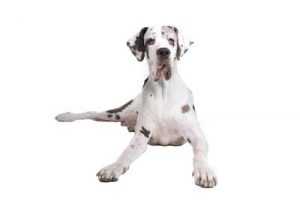 During the 2018 American College of Veterinary Internal Medicine Forum in June, ELIAS Animal Health, a clinical stage development company advancing novel treatments for companion animal cancer, shared preliminary canine osteosarcoma results for its cancer immunotherapy.
According to study results presented by Brian Flesner, DVM, DACVIM (Oncology), University of Missouri, the company's new ELIAS autologous cancer vaccine, featuring a patented vaccine and T cell infusion combination approach, demonstrated "impressive survival times and minimal side effects."
This cancer immunotherapeutic is being distributed as an experimental product under 9 CFR 103.3 to veterinarians treating dogs diagnosed with cancer. Efficacy and safety have not been established.
One in four dogs will be impacted by cancer in their lifetimes, and cancer is the No. 1 cause of death in dogs older than 2.
"There has been growing frustration in the veterinary profession with current treatment options, including chemotherapy and radiation, which have only modestly improved outcomes over the past 20 years," said Noe Reyes, DVM, medical director, ELIAS Animal Health.
"We are very encouraged by the positive treatment outcomes reported by Dr. Flesner at ACVIM and look forward to starting our pivotal osteosarcoma trial evaluating this T cell-based immunotherapy in a broader population," added Dr. Reyes. "Compared to historical treatment outcomes (amputation and amputation plus chemotherapy), our preliminary results indicate longer median survival times and minimal adverse effects. Seeing metastatic lesions resolve or stay relatively static in some of our patients also highlights the promise of this therapeutic approach for treating cancer in dogs."
Final results from the study will be available in the third quarter of this year, with plans to present at the fall Veterinary Cancer Society conference in October. Supporting data from a separate study conducted in collaboration with the Animal Clinical Investigation network of veterinary hospitals will also be presented.
"We are extremely grateful to the clinicians, staff, and pet parents for their outstanding commitment and contributions to the development of a new treatment option for canine osteosarcoma," said Tammie Wahaus, CEO, ELIAS Animal Health. "It has been very rewarding to receive such positive feedback from pet parents regarding quality of life, and extended duration of life versus the outcomes they were expecting."
For more information on the clinical program, visit eliasanimalhealth.com or contact ELIAS at clinicaltrials@eliasah.com.