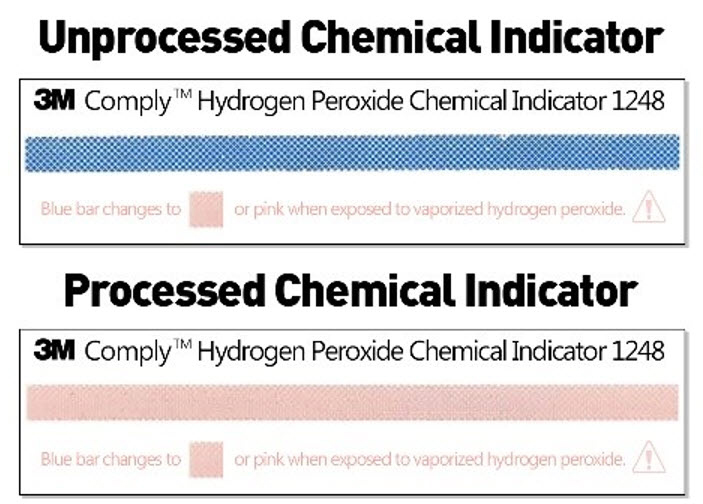 Animal health professionals are advised of potential confusion regarding the validation of sterilization on some pieces of medical equipment.
The U.S. Food and Drug Administration (FDA) has been notified there is no standard color to indicate certain sterilized devices used in medical facilities.
Specifically, health-care facilities have alerted the agency that, among manufacturers of hydrogen peroxide (H2O2) vapor sterilization systems:
the 3M Comply Hydrogen Peroxide Chemical Indicator 1248 uses blue to indicate an unprocessed device and pink to indicate a sterilized device; and
the Aesculap MD334 Process Indicator Card uses pink/magenta to indicate an unprocessed device and blue to indicate a sterilized device.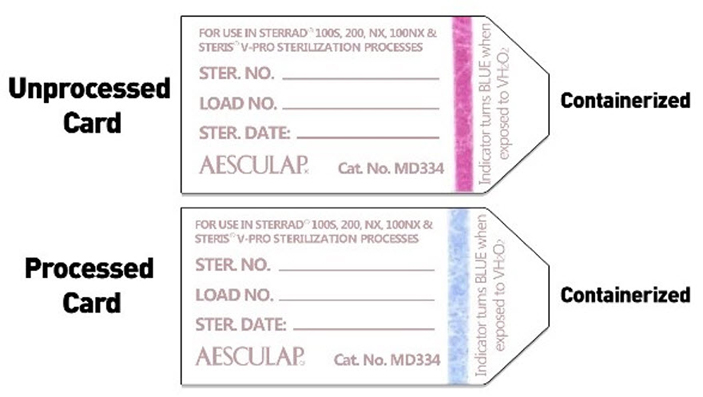 FDA recommends all employees of health-care facilities review manufacturer instructions for the particular indicator bar or card being used and to know the significance of the indicator colors.
Additionally, practice managers can enhance staff training using prominently displayed visual reminders (pictured).
The FDA says it's received no reports so far of injuries associated with the use of these indicators.