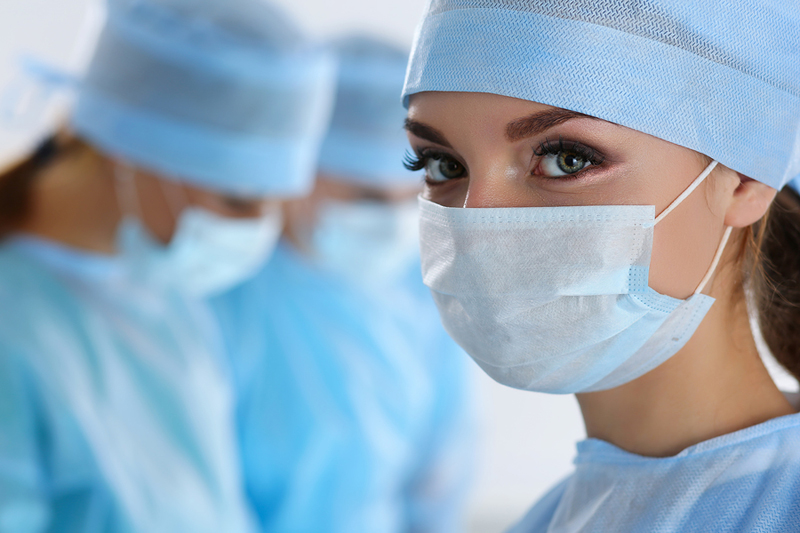 In the wake of the novel coronavirus (COVID-19) pandemic, the U.S. Food and Drug Administration (FDA) has provided guidance to all health-care professionals on how to conserve supplies of surgical gowns, gloves, and other protective equipment.
"FDA recognizes the need for personal protective equipment (PPE), such as surgical masks, surgical and isolation gowns, and surgical suits, may outpace the supply available to health-care organizations during the COVID-19 outbreak," the agency says.
"FDA is collaborating with manufacturers of surgical masks and gowns to better understand the current supply chain issues related to the COVID-19 outbreak, and to avoid any widespread shortages of these products."
Regarding surgical gowns, the administration recommends several conventional capacity (i.e. adequate supply levels) strategies, including:
implementing the use of reusable instead of disposable, single-use gowns;
using sterile surgical isolation gowns (i.e. American National Standards Institute [ANSI]/ Association for the Advancement of Medical Instrumentation [AAMI] PB70 standard level 3 or 4 gowns) for surgery/invasive procedures with a medium- to high- risk of contamination;
using sterile nonsurgical isolation gowns (i.e. ANSI/AAMI PB70 standard level 1 or 2 gowns) for surgery/invasive procedures with a low risk of contamination; and
using nonsurgical isolation gowns for routine care of patients suspected to be infected with COVID-19.
Regarding contingency capacity (i.e. limited supply levels) strategies, FDA recommends:
extended use of surgical masks;
replacing masks, gloves, and gowns only when they become contaminated;
using gowns beyond the manufacturer-designated shelf life (if available) for training; and
prioritizing the use of PPE by the type of activities required for patients.
Finally, regarding crisis or alternate (i.e. demand of PPE exceeds supply) strategies, FDA recommends:
extending the use of single-use gowns (i.e. only replace a gown if it becomes contaminated);
the reuse of masks during care for multiple patients in situations with low transmission risk (e.g. dispensing medications);
prioritizing the use of unexpired FDA-cleared surgical masks for procedures where it is important to protect the health-care provider and/or the patient from risk of exposure to blood and body fluids; and
using surgical masks beyond the manufacturer-designated shelf life in a setting where there is a lower risk of transmission (e.g. nonsurgical procedures).
If no PPE is available, refer to the U.S. Centers for Disease Control and Prevention's (CDC's) "Considerations for Selecting Protective Clothing used in Healthcare for Protection against Microorganisms in Blood and Body Fluids," found online here.
For FDA's complete list of recommendations, click here.
For tips on how to protect you and your staff from spreading COVID-19, click here.